The Twilight Saga Breaking Dawn's production use of the Swan House set in Vancouver, British Columbia was completed, which meant the site would be once again disassembled - this time, for good.
As a reminder, the Swan House set used for Breaking Dawn was the same one made for The Twilight Saga: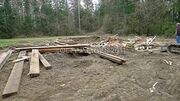 New Moon and The Twilight Saga: Eclipse, but it is not the original Swan House set used in Twilight. The latter remains in St. Helens, Oregon, and the former was constructed similar to the first one (with a few changes - namely, Bella's window space) so that production could be moved to Vancouver rather than the Portland area.
It is speculated that the set's use for Breaking Dawn was very minimal - only a couple of scenes required exterior frames of the house.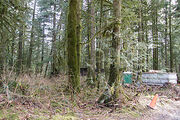 The Swan House location isn't the only to set to have been recently deconstructed. Bella and Edward's Cottage set has also been taken down.
Ad blocker interference detected!
Wikia is a free-to-use site that makes money from advertising. We have a modified experience for viewers using ad blockers

Wikia is not accessible if you've made further modifications. Remove the custom ad blocker rule(s) and the page will load as expected.