This blog is for people who LOVE edwrad<3!!!!! I have so much Edward stuff. If you actually name all of the Edward stuff any if you Guys have than I will name mine. ( if you don't have any Edward or twilight stuff than you should not be on this blog.) I really don't know what a blog is sooooo I'm just typing stuff to see what this is gonna end up doing soooo ehh???? Bye????!!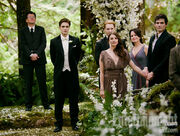 Ad blocker interference detected!
Wikia is a free-to-use site that makes money from advertising. We have a modified experience for viewers using ad blockers

Wikia is not accessible if you've made further modifications. Remove the custom ad blocker rule(s) and the page will load as expected.