Comments

29
The Twilight Saga Breaking Dawn Part One Rating Worries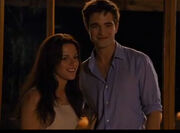 The Twilight Saga Breaking Dawn Part One has been rated 13+ but how can it when it has got disturbing images, violence, sexuality/partial nudity and some thematic elements in it. That is one answer I would like to be answered!
Please, can anyone answer it. Because I think it needs a higher Rating like MA 15+.
Plus what do you think?