Robert Pattinson Beats Taylor Lautner Again to Keep His World's Sexiest Man Crown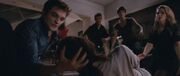 Robert Pattinson is still the sexiest man in the world. For the second year in a row, the Edward Cullen of the "Twilight Saga" series topped Glamour U.K.'s Sexiest Men poll. He once again beat his co-star Taylor Lautner, who landed on the second place for another year.
On how Rob won the votes, the magazine wrote in its November issue, "He's wrestled the top spot from his co-star and - votes combined - proves the love among the Twi-hards is still strong. And that's only set to intensify when 'Breaking Dawn' hits cinema screens next month." Back in 2009, the 25-year-old also found himself being included in the mag's list of 50 Sexiest Men.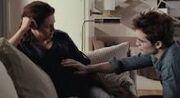 Rounding off the top five for this year's list were "Pirates of the Caribbean" star Johnny Depp, soccer superstar David Beckham and "Charlie St. Cloud" actor Zac Efron. Meanwhile, new entries included Prince Harry at No. 10, "One Day" lead Jim Sturgess at No. 24 and "Sherlock" actor Benedict Cumberbatch at No. 33.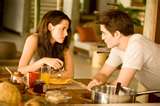 Of the list, Editor Jo Elvin said, "Over 40,000 Glamour readers cast their votes in the most hotly contested list of the year. And while the '
Twilight
Saga' men continue to dominate our Sexiest Men list, Glamour readers have shown they have eclectic tastes to say the least - from silver fox, 50-year-old
George Clooney
, to a barely legal
Justin Bieber
."
The link to this news is: http://www.aceshowbiz.com/news/view/00023363.html
What do you think?
If you think this is right and you are really pleased that he has won the Title for quite some time.!!!!!!???????
Robert Thomas Douglas Pattinson has earnt this.
Ad blocker interference detected!
Wikia is a free-to-use site that makes money from advertising. We have a modified experience for viewers using ad blockers

Wikia is not accessible if you've made further modifications. Remove the custom ad blocker rule(s) and the page will load as expected.