This is a video of The Twilight Saga Breaking Dawn Part One interview With these main actors from the franchise. Robert Pattinson, Kristen Stewart and Taylor Lautner. ET went in a basically answered the unanswered questions that were left unawnswered. Have a look and see for your self. I will shock you about what they say. All you have to do is click on this link to watch it.
I hope you will like it. Plus here is another TV Spot for BD Part 1 and The Twilight Saga Breaking Dawn Part One Interview.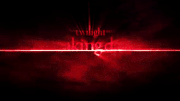 here is another one! This is from Comic Con, Somebody recoreded it and was told not to by the people who run it.
Ad blocker interference detected!
Wikia is a free-to-use site that makes money from advertising. We have a modified experience for viewers using ad blockers

Wikia is not accessible if you've made further modifications. Remove the custom ad blocker rule(s) and the page will load as expected.