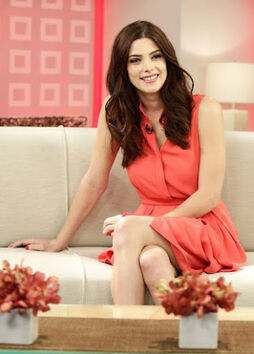 Heya guys C'est moi! (Its me!) and today is a very special day!!!!
As some of you may know I am a huge Ashley Greene fan girl (The biggest in the WORLD I hope :) ) So, why I made this log post, because... IT'S ASHLEY'S 25th BIRTHAY! I was so happy when I woke up this morning! Happy Birthday Ashley, have a fantastic day! The world would not be the same without you!! Oooooh song time!
http://www.youtube.com/watch?v=EAc4zHEDd7o&feature=related
Some Rihanna for the actress we love!
Ad blocker interference detected!
Wikia is a free-to-use site that makes money from advertising. We have a modified experience for viewers using ad blockers

Wikia is not accessible if you've made further modifications. Remove the custom ad blocker rule(s) and the page will load as expected.