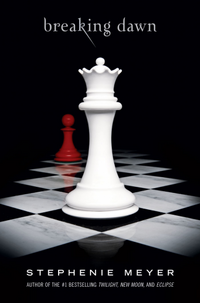 Anybody read about this yet? Summit Films, the studio behind the Twilight franchise, is suing Twitter to make them release the identities of some individuals who posted some stills from the
Breaking Dawn
films.
An official release stated:
As some of you may know, pictures and screen grabs of The Twilight Saga: Breaking Dawn as a work in progress have leaked on the internet. We are extremely proud of this film and also extremely heartbroken to see it out there at this stage.
The film and these images are not yet ready or in their proper context. They were illegally obtained and their early dissemination is deeply upsetting to the actors, the filmmakers and Summit who are working so hard to bring these movies to fruition to you in November 2011 and November 2012.
Please, for those who are posting, stop. And please, though the temptation is high, don't view or pass on these images. Wait for the film in its beautiful, finished entirety to thrill you.
I don't know, seems a bit excessive for just posting a few photos...what do you think?
P.s. Has anyone seen the photos???
External Links
Source: techdirt.com
Ad blocker interference detected!
Wikia is a free-to-use site that makes money from advertising. We have a modified experience for viewers using ad blockers

Wikia is not accessible if you've made further modifications. Remove the custom ad blocker rule(s) and the page will load as expected.