Comments

6
Twilight Nominated for Best Fantasy Film at Saturn Awards
Ad blocker interference detected!
Wikia is a free-to-use site that makes money from advertising. We have a modified experience for viewers using ad blockers

Wikia is not accessible if you've made further modifications. Remove the custom ad blocker rule(s) and the page will load as expected.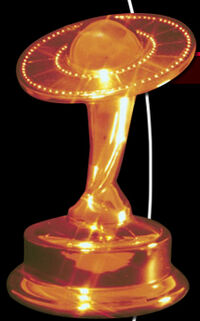 Twilight just snagged another award nomination! This time the sexy teen vamps are up for Best Fantasy Film at the Saturn Awards. The Saturn Awards are presented by The Academy of Science Fiction, Fantasy & Horror Films, so they are a huge honor for the sci-fi/horror community! The 37th Annual Saturn Awards will take place this June in Burbank, CA.

Best Fantasy Film
Alice in Wonderland
The Chronicles of Narnia: The Voyage of the Dawn Treader
Clash of the Titans
Harry Potter and the Deathly Hallows: Part 1
Scott Pilgrim vs. The World
Twilight: Eclipse