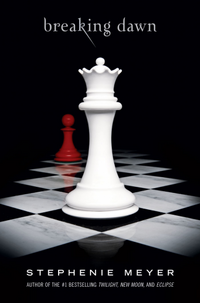 The highly anticipated second to last
Twilight
film stole number 2 on MTV's list of the 5 most anticipated films of 2011! It was right behind the final Harry Potter film and before
Robert Pattinson
's other upcoming film, Water for Elephants.
Breaking Dawn Part 1
will hit theaters late this year on November 18th. What are your Top 5 most anticipated films of 2011?
*SPOILERS*
Not only can we look forward to Bella's wedding dress, her wedding night with Edward, Renesmee, looking into Bella's vampire eyes, but *SPOILERS* it was also revealed that we will see the deaths of many of the main characters via Alice's vision of a bloody massacre! Check out the video below for all the gory details!
Ad blocker interference detected!
Wikia is a free-to-use site that makes money from advertising. We have a modified experience for viewers using ad blockers

Wikia is not accessible if you've made further modifications. Remove the custom ad blocker rule(s) and the page will load as expected.