OMG taylor luther fans get ready for abduction he own movie it is out NOW so come on my taylor luther fans and watch the movie. Okay lets go and lock the door and watch this movie.It is out in the cinema if you are gonna watch the movie comment and tell me about it cause im not gonna watch it right about now so leave a message or comment.taylor luther movie is supposed to be a great movie so come on it was out yesterday SO COME ON PEOPLE GO TO THE CINEMAS NOWW
GO NOW!!!!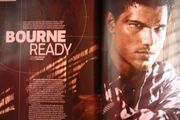 Ad blocker interference detected!
Wikia is a free-to-use site that makes money from advertising. We have a modified experience for viewers using ad blockers

Wikia is not accessible if you've made further modifications. Remove the custom ad blocker rule(s) and the page will load as expected.