About Zeypher
Edit
Name's Zeypher (okay not really, but you may call me that) this is my second wikia place that I've joined. My usual spot is Chrono Wiki, Final Fantasy Wiki and The Big Bang Theory Wiki, so more than likely you can find me there. Nevertheless I will pop in here and see what's up... I love the movies and the books, so here I am supporting this wiki. I've noticed right away how well-develop this page is already, so there isn't too much I could really do. If you want to chat, leave a message at my talkpage...
Userboxes
Edit
I rather be a vampire than a werewolve so, Team Edward Alice all the way. (I still in favor of Edward over Jacob. Sorry.)
| | |
| --- | --- |
| | This user is on Team Edward. |
But if I had to choose one team, it would be:
| | |
| --- | --- |
| | This user is on Team Alice. |
Favorite Actors
Edit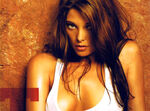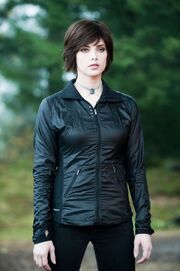 My favorite of course will be Ashley Greene! She plays Alice so well especially in Eclipse! I mean isn't it adorable of how they were fighting (training against the Settle Army). On top of being adorable, she can also be extremely sexy. (Judging by my pic of her) Further enhancing my Team Alice fandom. :D
Taylor Lautner really impress me with his acting skills and really making his role shine as Jacob. And... yes he bod is nice. Wish I can look just as good as him. I really enjoy when Bella punched him and broke her hand and then the scene with him fighting against Edward and Bella's dad trying to stop them. Extremely funny stuff!
Robert Pattinson is really starting to remind of Johnny Depp, so I know he'll do well portraying that type of dark role in his future career.
Notable Achievement
Edit
[1]
Oh wow I got the lucky 1000th edit for the wiki! Hehe... and I am the first (I think). I also found out you'll get this badge every 1000 edits on the wiki, so I won't be the only one. But maybe I'll get lucky a second time around. :D
[2]
Oh right! Finally I achieve Master Planner status! The first to achieve it!
Other Active Wikias
Edit
The following are the main one I go to beside this one, Twilight Sage wiki. I don't want to use too many different wikia or else I may get too much on my hands when it comes to updating it.
This is my baby project that I am working on. This is basically a wiki format style of my future game that I hope to create. It is still in the working stages, and I'm sure no one will be able to really contrib to it because no one can read my mind. Slowly I will compile my ideas together and from there people can look and rate it and see what can be improve from my ideas. This is a creative writing assignment, and I doubt it will "big", but I might be found there editing stuff as well when I'm not at other wikias!
I am currently the admin of this wikia because I am a huge fans of the show and currently hold the most contribution made into it. It's no where as pretty as this one or as detailed as the Final Fantasy Wiki I also visit often but I hope to someday change that in the near future. I am mostly found in there adding in episodes, updating character profiles or making categories. I really want it to be as pretty as this one and as detailed as the Final Fantasy Wiki. I hope to get some more knowledge of CSS, and HTML codes by looking at these pages and creating my own ideas for my Big Bang Theory Wiki page.
Final Fantasy is another wiki which I recently joined (20 Apr 2010) and completely love the Final Fantasy series! I must admit I've never played all of the many games out there in the series, but I've played a great majority of it. I'm recently playing Final Fantasy XIII and waiting for Final Fantasy versus XIII. Even though I'm not used to playing a linear game as FFXIII, I still find it enjoyable and loving the character devolpment even in such a complex storyline. I honestly didn't understand the story at the beginning like I usually do with typically RPGs, but I am starting to understand. Especially with all those background information from the menu screen. Always will enjoy the series! Keep it up Square Enix!
This is my latest and newest wiki I've joined. It's one of my favorite games of all time, so it was only time before I decided to join. I noticed quite a bit articles already included in it. But a lot of the files, articles just seems to be out of order and unorganzied. I attempted to organize what I can, and with time I hope to correct it completely. I don't think there's any admin in there, so I was thinking of becoming one for it. But since I'm already an admin for the Big Bang Theory Wiki, I'm afraid it might be too much of a task to manage two different wikis. Time will tell though.