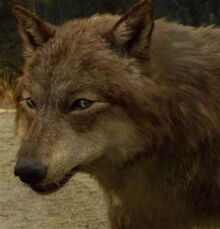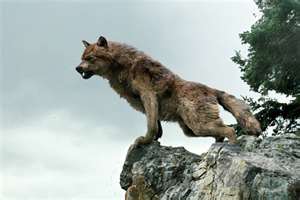 This is your user page. Please edit this page to tell the community about yourself!
I got hooked on the Twilight Saga in 2008. Edit
I love Jacob.
Edit
I am a wolf girl :) Edit
===
| | |
| --- | --- |
| | This user is on Team Jacob. |
===
===
| | |
| --- | --- |
| | This user is on Team Leah. |
===
===
| | |
| --- | --- |
| | This user is on Team Wolf Pack. |
===
=========self interview:
animal person or people person? Animal!!!
Favorite song? Anything by Selena Gomez and anything from the 80's
Music you hate?
Heavy metal
Favorite book?
The Redwall series and the InkHeart Triology
Movie tastes: Fantasy======
======Also Disney! I love the Disney movies. The classics are my favorite.
Favorite animals?
Tigers and wolves
Living at?
You don't need to know :P
Favorite candy:
Reeses Peanut Butter Cups
Favorite T.V channels:
Animal Planet, Travel Channel, Disney Channel (Only some of it)
Best vacation?
DisneyLand and New York City
Dogs or cats?
Dogs

I'm strongly opiniated, and if I upset someone with my opinion I won't regret it. I don't usually whine that often, when I do it's to usually speak my mind.
Team Jacob or Team Edward?======
===Team Jacob
Book you want made into a movie?
idk...
Lucky number?
7
Favorite store?
Wet Seal, Hallmark, and Barnes and Noble
Favorite comic strip?
Calvin and Hobbes. It's pretty much the only strip worth reading today. Too bad it retired! :(
Favorite ice cream flavor:
Chocolate Mint
Favorite online game?
Rollercoaster Tycoon and Zoo Tycoon============
Any pets?
Edit
A male yorkshire terrier named Max :)
Edit
Best party song?
Edit
All night long-Demi Lovato feat. Missy Elliot and Timbaland
Edit
Most annoying song?
Edit
The Hamster Dance
Edit
Saddest song?
Edit
What hurts the most by Rascal Flatts (Still a great one though)
Edit
Pet peeves:
Edit
When people won't respect your opinion
Edit
Favorite t.v show:
Edit
Wizards of Waverly Place
Edit
Favorite canines:
Edit
Jacob Black, Brer Fox from Song of the South, Slagar/Chickenhound the fox from the Redwall series
Edit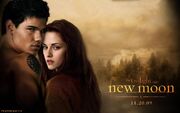 WOLVES FTW