Hi I'm Volturifan199(:
I'm sixteen years old.
I love The Twilight Saga (But im not obsessed)
Ok maybe i'm a little obsessed with Xavier Samuel<3

File:2yz0qyb.pngFile:002qt5x0.png

I love all the movie cast but my favorite are:
-Xavier Samuel: He is a great actor, he's cute and I love his personality.<3
-Kristen Stewart:She's a great actress and she is not afraid to say what she thinks. (;
-Dakota Fanning: She is just AMAZING! She's my Idol:D
-Taylor Lautner: I like his personality and he's a good actor. He portrays Jacob very good(:

File:Volturi.pngFile:Riley12.png
File:Jasperll.png
TEAMS :D
I'm Team Jacob: I know that Bella&Edward are made for each other but i like Jacob more.Sorry.
Team Volturi: Yes, they're evil but i like them.
Team Riley: I hate Victoria for using him:(
Team Alice/Jasper: My favorite couple(;


File:Riley12.png
File:Xanaeclipsepava11.jpg
My Favorite characters:
The Volturi
I love Jane,Alec and Demetri :D (I know they're evil but I love them)
I Also like Alice: She is very fun (:
Riley: Too bad he dies:(
Jasper Hale: He and Alice are Perfect! for each other<3
Jacob Black: I hate when Bella makes him suffer :(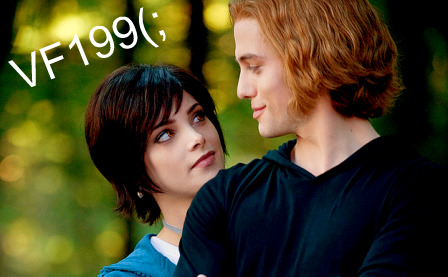 Some of my hobbies are:
-Edit pictures.
-Listen music (specially Lady Gaga) (:
-Watch Tv (i love The Big Bang Theory, The Vampire Diaries and Friends)
-And go to the movies with my friends (who also love twilight):D