{{{name}}}
Biographical information
Career
.
|name = Viktor Auren |birthname = Viktor Alexander Kristian Auren |born = June 9, 1993
; in Kokkola, Finland |nationality = Finnish |gender = Male |eyes = Dark brown |hair = *Dark brown
|height = 161cm |family = *Carolina Salmela (husband; 2011-present)
Kristian Auren (son)
John Auren (father)
Christina Frank (mother)
William Auren (brother)
Vilhelm Auren (brother)
Alice McWood (stepmother)
Michael McWood (half-brother)
Robert Auren (grandfather)
Elisabet Auren (grandmother)
|alias = *Viktor
Vikke
Mr. Auren
Viktor Auren
Vik
|Occupation = attorney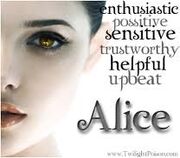 My little Twilight storyEdit
I learned about Twilight when a friend gave me the DVD of "New Moon". I loved the whole idea! In a week I read all 4 books and saw the 2 movies! ["Eclipse" hasn't come out yet...] I love, I adore the whole saga!!! My favorite is "Eclipse", then "Breaking Dawn", "Twilight"and "New Moon". I know by heart my favorite quotes in English and Greek! [My mother tongue] I really can't wait for "Breaking Dawn" movie come out 'cause I want to see the wedding! KISSES FROM GREECE!!!!! =)
Characters I look likeEdit
Same name! (Alice in greek is Aliki)
Short!
And sweet!
We both have a sister, who is 9 years younger!
LOVE shopping!
And shopping means Paris!
Always in party planning mood!
I want her Porshe!!! :D
Color? Canary yellow please!!!
We both have 2 younger brothers! (Big family: 4 kids!)
Not only boys know about cars! :)
In love with Edward Cullen!
Favorite thing we do with our boy best-friend: Ridind bike lessons!
Our bikes are red!
And old!
Hate rain!
Jeans are cool!!!
| | |
| --- | --- |
| | This user is on Team Edward. |
| | |
| --- | --- |
| | This user is on Team Alice. |
| | |
| --- | --- |
| | This user is on Team Rosalie. |
| | |
| --- | --- |
| | This user is on Team Bella. |
| | |
| --- | --- |
| | This user is on Team Emmett. |
| | |
| --- | --- |
| | This user is on Team Jasper. |
| | |
| --- | --- |
| | This user is on Team Esme. |
| | |
| --- | --- |
| | This user is on Team Carlisle. |
| | |
| --- | --- |
| | This user is on Team Everyone. |
| | |
| --- | --- |
| | This user is on Team Renesmee. |
| | |
| --- | --- |
| | This user is on Team Jane. |
| | |
| --- | --- |
| | This user is on Team Jacob. |
| | |
| --- | --- |
| | This user is on Team Switzerland. |