INACTIVED BECAUSE OF SCHOOL AND I'M BUSY!
"When I Was Weak You Carried Me Through The Storm You Set Me Free."

―Angela "Angie" Miller, You Set Me Free
Welcome, hello there, welcome to my kind of awesome (probably not that awesome) userpage!
Well, I'm putting this here cause at the moment Skylar Laine's Tattos On This Town is blasting in my ears, so you may or may not like my user page just tell me on my talk page, I'm open to ideas. I'm gonna tell y'all about me, so here I go I guess, frist I love country music (many users that I've chatted with know that I love country music more than anything).
Jus
Biographical information
Born

11/28/19**

Changed

Never

Age when turned

15

Died

Alive

Alias

Jus
J
J-Girl
J2
TSF
Outlaw

Physical description
Species

Human

Gender

Female

Height

4'11 or 4'10

Hair color

Brown

Eye color

Green

Skin color

Pale

Family information
Family members

My normal family
My normal friends
My kick ass wikia friends (you know who you are)
My sweet, kind twitter friends

Special characteristics
Affiliation
Occupation

Student
Twihard
SKOUTLAW
Holliepop
Blujay
Carebear
Tumbler
Tweeter
Hoster
McCreerican
Alainer
Wanna to take a poll?
Poll will be coming soon....
Teams
| | |
| --- | --- |
| | This user is on Team Jacob. |
| | |
| --- | --- |
| | This user is on Team Jella. |
| | |
| --- | --- |
| | This user is on Team Alice. |
| | |
| --- | --- |
| | This user is on Team Rosalie. |
| | |
| --- | --- |
| | This user is on Team Esme. |
| | |
| --- | --- |
| | This user is on Team Carlisle. |
| | |
| --- | --- |
| | This user is on Team Carmen. |
What I ship?
Melanie and Jared
Jacob and Bella
Taylor and Kristen
Gale and Katniss
Taylor and Taylor (music)
Hollie and Josh (music)
Rosalie and Emmett
Lauren and Scotty (music)
Kellan and Nikki
Nikki and Paul
About Me
Well to start stuff hello there I'm Jus. I listen to music (country), I fangirl a lot and I lose mind when I'm trying to do my math homework. I cry. I don't come on the wikia as much I did when I was in middle school and I still try to come on either during the week or a weekend that my sister works. I can't just leave the wikia alone with other users.
My Twilight History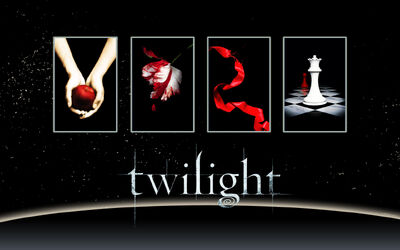 So when I was in 7th grade it was probably either the second or third day of school and my first period class and me want to see where the lib was in the middle school, after we heard the rules we could look at books, and I was looking around and I saw a book in titled Twilight, so I didn't know what it was about so I read it and I loved it. So, probably a couple months after I finished Twilight, I read the second book in that saga; New Moon. And I didn't like New Moon , because mostly because of the Volturi.That Christmas my mom and dad got me copies of Twilight, New Moon and Eclipse.Than,I think after I finshied New Moon it was the second semester and I just to read, Eclipse, and I loved that Speth told us about the wolf legend. I was only on the part 1 (Book: Bella I) when I had to return Breaking Dawn. So after a whole summer of not knowing what was going to happen in Breaking Dawn I had to wait till the next year to finish reading it, when  I was in 8th grade that year for Christmas my mom and dad got me a nook and my dad brought me Twilight on my nook and I'm still reading it on my nook.
Friends
The following are firends that I've meet while I was on chat here on the wikia, they are my home girls and yes, I love  them for that, they always have and always be. They keep me in sane and I love every one single one or them for that, they have been my online friends for over about two years. *Blows a kiss to every single one of you guys.*
Bellscullen or Dorothy - Sweet. Loves Taylor Swift, tweets a lot, Loves Jen Law.
Ashley - sorry I forgot your username...
DenaliLover or Volante - Loves the Denalis, she's the one who kind of get me addicted to Adele's "Set Free"
Scarly or Scarlet - You should check out her fanfictions on her blog on here and on FanFiction.Net
LavendaBrunette or Kelly - Loves Lady Gaga, she's having some problems with her user page.
TheWolfPacksBitch or Carlie was ILSM - She was ILSM When I first chatted with her. Loves the whole wolf pack.
Lucy - I can't remember your user name or if I chatted with you before.
TeamTaycobSoDealWithIt or Dee - She was the first person I talked to when I joined the wikia, she loves Lana Del Rey and some people, check out her tumblr and twitter, and follow her if you have either a twitter or tumblr, was one of the first "Team Taycob" users
Alicehale.jasper or Alice - Her online Jasper is Nerming. Her real name is Alice. She's on tumblr a lot. She likes country music.
Jashan -
User:Savannah Star or Savannah was Love and Lust - I first chatted with her one weekend last year, when she told some users includeing myself that she was endgaged and getting married to the man of her dreams: Nate. Her and Nate have one daughter.
JasperandDamonhottestvamps or Nerming - What to say about her? Loves Lord Of Rings.
About my avatars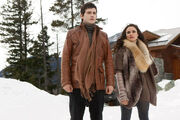 So I joined the wikia, when the pictures for Breaking Dawn Part 1 was coming out, so it first I had Jacob as my avatar, but then I changed it to Bella, then it was a couple mouths after I saw Breaking Dawn Part 1. I was on google and looked up pictures of Jella and Taysten, so then became my avatars.... So then I was on youtube and the night before I was in bed and my dad was watching American Idol and I heard a country girl and her was Skylar Laine so I quickly became in love with her and her voice, then one night when I was waiting for my dad to come home, he put American Idol on and I heard a singer that I liked and her name was Hollie Cavanagh and she was singing Adele's "Rolling In The Deep" and the some thing happened with Skylar that happened with Hollie. Again one night I was trying to fell asleep and I heared a singer that again I thought was a very soulful singer and that girl was singing "Dance With Father" and that's girl's name is Jessica Elizabeth Sanchez.
Books I've Read over the years....
The Host
The Hunger Games (The Hunger Games, Catching Fire and Monckingjay)
The Outsiders (English - 8th)
Of Mice And Men (Engilish - 9th)
Thr1dteen R3asons Why
A Day No Pigs Would Die ( English - 9th)
Vampire Acamdey (Vampire Acamdey,)
Twilight (Twilight,New Moon and Eclipse and Breaking Dawn)
The Short Second Life Of Bree Tanner
Romeo And Juliet (English - 9th)
The Lucky One
The Notebook
Vampire Dairies
Harry Potter ( Read the first book, ,got to chap 4 or 5, and stopped)
My idols
More pictures of my idols are coming soon, I promise.
Facts about me
Here are some random facts about me
10 Random Twilight Facts About Me
I only saw the midnight showing of Breaking Dawn Part 1. And I still have the jacket and the shirt I wore to see Breaking Dawn Part 1 on 11/18/11.
I have all of the twilight movies (two copies of Breaking Dawn Part 2)
I have a Twilight card game and a scene it game
I have a book on Taylor Lautner and The Short Second Life
I have about 6 or 9 Twilight posters in my room
One of my friends met the person who plays Carlisle
I have Rosalie's cullen crest necklace that I don't wore because the cullen crest comes off and I have a Edward and Jacob necklace and a Team Jacob bracklet and a Jacob blacket that I sleep with every night and a Tean Jaocb pin.
I try to listen to the Twilight soundtracks on Spotify Pandora.
I have Nikki's and Mia's albums on my iPhone
I have a binder for Twilight and The Hunger Games
Random Facts About Me
Jessica Sanchez said my name on her UStream on Fed,22, 2013
Skylar Laine RT'ed me and tweeted me one time.
Hollie Cavanagh faved three of my tweets and she tweeted me on Fed 15 2013 @ 4:56PM and than again on March 29 she tweeted me agaian @ 5:31PM and she tweeted me twice on March 31st 2013 @ 9:19PM and then again @ 9:35PM.
Arshad (The person that sang Girl On Fire [not Alica Keys' one] that should've been on The Hunger Games soundtrack) tweeted me on Fed 6,2013 @ 10:20PM)
Neil Perry, Army Wives and Edgens Edge and some other country bands follow me on twitter.
I read slow and I sing for fun.
Lauren Alaina's mom tweeted me on 12/12/12 @ 3:14AM and she faved one of my tweets and RT'd one of my tweets.
Back up accounts
Twitter - @/SKOUTLAW1997
Tumblr - thehungergamesandthetwilightsaga
Ending Credits
Well, I guess untill next time....