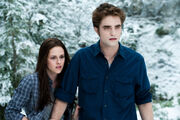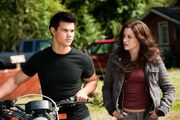 {{{name}}}
Biographical information
Career
.
|name = Viktor Auren |birthname = Viktor Alexander Kristian Auren |born = June 9, 1993 (1993-06-09) (age 22); in Kokkola, Finland |nationality = Finnish |gender = Male |eyes = Dark brown |hair = *Dark brown
|height = 161cm |family = *Carolina Salmela (husband; 2011-present)
Kristian Auren (son)
John Auren (father)
Christina Frank (mother)
William Auren (brother)
Vilhelm Auren (brother)
Alice McWood (stepmother)
Michael McWood (half-brother)
Robert Auren (grandfather)
Elisabet Auren (grandmother)
|alias = *Viktor
Vikke
Mr. Auren
Viktor Auren
Vik
|Occupation = attorney
| | |
| --- | --- |
| | This user is on Team Everyone. |
| | |
| --- | --- |
| | This user is on Team Alice. |
| | |
| --- | --- |
| | This user is on Team Jacob. |
| | |
| --- | --- |
| | This user is on Team Edward. |
| | |
| --- | --- |
| | This user is on Team Bella. |
| | |
| --- | --- |
| | This user is on Team Volturi. |

YouTube Channel: MizzLotte98
Flickr: CharlotteAliceMarieCullen
FanFiction.net: TheOtherCullenGyall
polyvore: CharlotteAliceMarieCullen
deviantART: TheOtherCullenGirl
In February 2010, a girl came up to me and handed me four diaries. These were the diaries that changed my life. The was in fact Bella Cullen and she was waiting for me to find out about her world. I read the diaries and, well, I didn't see the world in the same way. It was much more magical.
So in June the girl came back, with her family and I met them all. They were the most wonderful people - vampires - I had ever met. One boy who came with them was Jacob Black, we fell in love and his imprint on Renesmee was broken. It was possible for a Quileute Shape-shifter to re-imprint.
After a few weeks Jacob proposed, I told him we would wait for a long time before we married. He agreed with what I said. We continued our lives as it was.
For some reason the Cullens and Jacob left England to go back to Forks, even after promising that they would stay forever. I soon found out that Jacob was still in love with Renesmee, and he was in love with me. Uh-oh.
We were the Edward-Bella-Jacob situation again - Renesmee was Edward, Jacob was Bella and I was Jacob. Probably. Jacob came to visit me every so often, but then he just stopped.
The Cullens and Jacob came back on September 13th, Bella's birthday. They were bringing a two-in-one present with them. Edward was the first to greet me when I came home from school, he told me that the others were here. I walked into my home and everyone was there, all of them with big grins on their faces - all except for Renesmee, who was scowling at me. Bella told me about the gift. Bella was going to change me, she wanted me to be immortal and so did I. A two-in-one gift. I burned for three days. Jacob was by my side the whole time, his warm hand in my mine was getting hotter and hotter and hotter. When I awoke I knew that fate was who decided my path.
Favourites
Edit
Here is a list of my most favourite things in the world!
America's Next Top Model
Hannah Montana
Doctor Who
Torchwood
Good Luck Charlie
Avril Lavigne
Muse
Paramore
Miley Cyrus (Note: I only like her Breakout album and song The Climb)
Florence and the Machine
The Sims 2 - PC
Lego Batman: the Videogame - Xbox 360
The Urbz: Sims in the City - Xbox
The Sims 3 PC
Lego Harry Potter: Years 1-4 - Xbox 360
Stories, Novels and FanFictions
Edit
I have written a few things in my life, and here and a list of them
FanFictions
Edit
Renesmee's Diary: FIFA World Cup 2010 - read it here
Twilight Live Messenger - read it here
No Cullens? No Twilight - read it here
I am currently writing a novel for the NaNoWriMo Young Writer's Program (well, I will be in November) check out the info for it here