|name = Viktor Auren |birthname = Viktor Alexander Kristian Auren |born = June 9, 1993 (1993-06-09) (age 22); in Kokkola, Finland |nationality = Finnish |gender = Male |eyes = Dark brown |hair = *Dark brown
|height = 161cm |family = *Carolina Salmela (husband; 2011-present)
Kristian Auren (son)
John Auren (father)
Christina Frank (mother)
William Auren (brother)
Vilhelm Auren (brother)
Alice McWood (stepmother)
Michael McWood (half-brother)
Robert Auren (grandfather)
Elisabet Auren (grandmother)
|alias = *Viktor
Vikke
Mr. Auren
Viktor Auren
Vik
|Occupation = attorney
talking about twilight
twilight is the best. i like all the people but i love renesmee the most. that means I'm not team edward or jacob or bella. im team renesmee that mean i like all three just like renesmee. i love bella and edward like my mom and dad but i really like jake hes nice caring and lovible. i think that renesmee and jake are going to be a good couple because i think that renesmee does look alot like bella so of corce jacob will like her. also who whould not like/love jake.&nbsp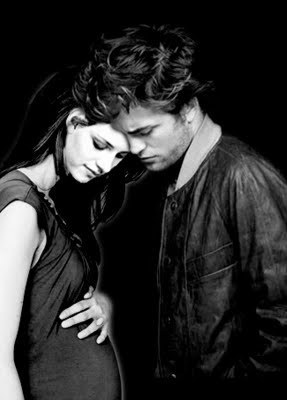 The first time i saw jacob it was so bugging me i did not know what he was from. Then i went to wikia and i found out he was part of shark boy and lava girl and i was thinking to my self im such a idiot i could not figuer it out. Because i rea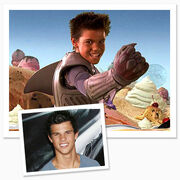 lly love that movie. He looks the same almost. i think this is the first movie i saw with talylor lautner.( not inclouding edward or bella
The cullens are really cool. Out of the cullens family not incloding bella and renesmee my fav girl is alice and my fav guy is emmet. My fav couple out of the cullen family is alice and jasper.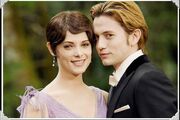 The reason i like alice more then the other cullen girls (not counting bella and renesmee) is because she is nice and when she first ment bella she went right up and gave her a huge.
The reason i like emmett more then any of the other cullen guys (not couting edward) is because he is nice (not mean like his wife), he likes bella, and he will help bella with anyti
ng like holding jasper back. I like Carlisle because he is good with blood and he will help any one.lets just say if i had a vampire as my doctor i would wont it to be Carlisle. Because he is that good with blood. When he was turning some of the cullens into vampires I was surprised he did not ceep going and no one had
I like esme because she was alwas nice to bella. Even the first time they where going to meat she was cooking for her. I dont have much to say about her though becasue she is not in the movies much but I do think she is nice.
I like jasper even though he tryed to eat bella. He was the newst vegetereen. even though he did try to eat bella that one time during bellas party. He did save her in eclipes and he is really nice when you get to know him. also I do under stand why he was mean at first because of what he said in eclipes.
I kind like roselie but she is mean not just to bella to eveyone. The only reason ros liked bella in breaking dawn part one is because she was having a baby and when the baby came she just took her and did not care about bella. But I do under stand why she is mean to eveyone because she can't have children and if I can't have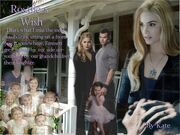 children when I grow up I would be mad too. Also she can not even adoped bacause shes properly aferaid that something will happen and the child will have to tern in to a vampire too.She does not like that shes a vampire why whould she wont her child too be one. Here is a countdown to breaking dawn part 2
http://www.widgetbox.com/i/90bacaf0-e115-4c5e-acf1-6e8f051c56a6
teams ya
I dont know whos team I wont to be on so I will just be on all the teams
| | |
| --- | --- |
| | This user is on Team Renesmee. |
| | |
| --- | --- |
| | This user is on Team Alice. |
Template:Team Edward
Template:Team Humans
Template:Team jacob
| | |
| --- | --- |
| | This user is on Team Rosalie. |
| | |
| --- | --- |
| | This user is on Team Bella. |
| | |
| --- | --- |
| | This user is on Team Carlisle. |
| | |
| --- | --- |
| | This user is on Team Esme. |
| | |
| --- | --- |
| | This user is on Team Emmett. |
| | |
| --- | --- |
| | This user is on Team Jasper. |
Template:Teams
| | |
| --- | --- |
| | This user is on Team Everyone. |
| | |
| --- | --- |
| | This user is on Team Neutral. |
| | |
| --- | --- |
| | This user is on Team Switzerland. |
| | |
| --- | --- |
| | This user is on Team Seth. |
| | |
| --- | --- |
| | This user is on Team Volturi. |
| | |
| --- | --- |
| | This user is on Team Tyler's Van. |
| | |
| --- | --- |
| | This user is on Team Victoria. |
| | |
| --- | --- |
| | This user is on Team Jane. |
| | |
| --- | --- |
| | This user is on Team Wolf Pack. |
| | |
| --- | --- |
| |  This user is on Team Maria. |
| | |
| --- | --- |
| | This user is on Team Leah. |
| | |
| --- | --- |
| | This user is on Team Billy. |
| | |
| --- | --- |
| | This user is on Team Mike. |
| | |
| --- | --- |
| | This user is on Team Bedward. |
| | |
| --- | --- |
| | This user is on Team Bella's truck. |
| | |
| --- | --- |
| | This user is on Team Carmen. |
| | |
| --- | --- |
| | This user is on Team Tanya. |
| | |
| --- | --- |
| | This user is on Team Kate. |
| | |
| --- | --- |
| | This user is on Team Bree. |
I thought these would be cool