Template:InfoboxHi, I'm Cassandra Hale!
My creator is Jasper Hale, hes my cousin. Why was I created? I have no clue to be honest.
My story: Jasper used to let me run free as a newborn, he didn't know the Cullens' when I was created. I killed over 2000 humans, I had a horrible past, I started staying with Jasper, he couldn't keep his thrist in long, he changed me after a month of living with him. Rosalie didn't accept me AT ALL. She just ignored me, I was Alice's dress-up doll, even though, I kinda wear 60s/80s clothing. Thats my story...
(THIS IS MY ROLEPLAY)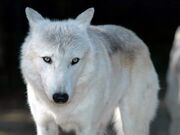 | | |
| --- | --- |
| | This user is on Team Jasper. |