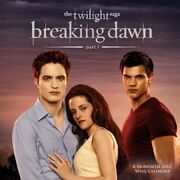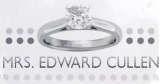 On thing that important about me is that i love twilight!!!! well thats obvious or else i wouldnt be here.i discovered twilight about 3 years ago when i freind made me watch twilight! i was so impressed i decided to read the books.then a few months ago i decide i would do a little more with all the twilight knowledge i had so i made a twible. a twible is journal i made on everything i know about twilight.it covers everything from the biographies of the cullens and jacob to how the movies were planned.it came out really good i have shared it with all my freinds and they litterally were impressed and they loved it.now i am here to share what i know and get more information from what i know to become more of a twilight fein.
by the way one day i sat down with all my freind and we created Twein. it was like our group name its a cross between twilight and fein.....COOL... huh....... i honetly feel that its better that twiheart.
My favorite twilight characters of all time!!!Edit

and lastly one of the most important
i love her!!!!!
Twilight is my passion!!!! <3Edit