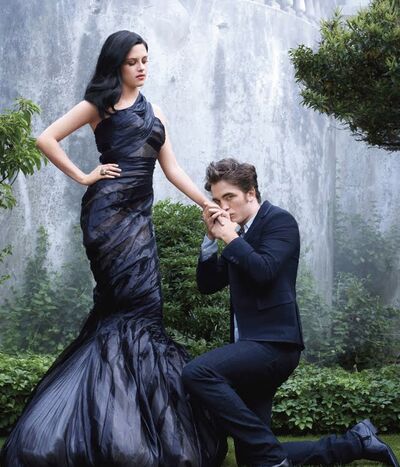 teamrpattz
Biographical information
Born

November 22

Changed

April 8, 2010

Physical description
Species

Vampire

Gender

Female

Height

5'2

Hair color

Brown

Eye color

Dark Brown as Human, Hazel As Vampire, Black When Thirsting

Skin color

Pale

Family information
Family members

Cullens

Special characteristics
Abilities

Routine Vampire Capabilities

Special abilities

Telepathy; Control Other's Emotions and Decisions; Foresee Definite Future

Affiliation
Loyalty

Cullens
You can't trust vampires, trust me. I would know. I was changed recently into a vampire, and since then I have developed new and strange relationships with other vampires and, pale-faces. My allegiance is with Team Edward/Rpattz, though I have a large place in my heart for Jacob Black.
I joined this wiki to find some common ground and hopefully have fun with other vampires. I am generally tolerant of werewolves unless they decide to pick a fight.
A gallery of images of my new adoptive vampire family, the Cullens, and a few of Bella's friends is featured below. They have all been helping me in my transition very much. I am developing unique relationships with each of them. My favorite sister is Alice because she is so fun to be around and doesn't make me feel self-conscious. Edward means a great deal to me and helps me understand my soul as a vampire. Jasper also has a mood control problem, and he has been giving me a lot of advice on how to cope as a new vampire. So has Carlisle. Bella's determination inspires me. I also, of course, love Esme, Emmett, and Rosalie.