Oh, hai.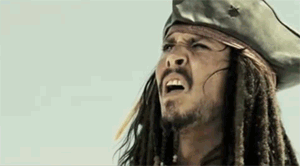 Yeah, it's "Nike's Girl", just not as active as I used to be. I'm so over Twilight, lmao. Feel free to leave a message/comment on my talk page anyway. :) Trainer-TT

If you're still here, let me give you a piece of advice:
Smile more often.
Live every moment with passion.
Don't let anyone bring you down.
If you don't like something about your life, you can change it.
Believe in yourself. Make yourself proud. You're worth it.
If someone tells you "You can't do it", tell 'em "Watch me".
If someone calls you "ugly" turn around and walk, so they can see your gorgeous butt.
You're beautiful.
Don't forget to love.
You're strong.
Changes take time, just stick with it.
Your other half is out there, waiting for you. Love will come when you don't expect it. <3
Get better, every single day.
Do what makes you smile.
Say to people you love "I love you" more often.
Work hard, be kind, and amazing things will happen.
Don't let a bad moment ruin your whole day and don't let a bad day ruin your whole life.
Never, ever give up. Brighter days will come. :)
Make yourself proud.
Always follow your dreams.
If you really love him/her, don't let him/her go. They could be your soul mate.
When in doubt, run it out.
Eat healthy food and exercise. Your body will thank you later.
Just because she/he is pretty/good looking, it doesn't mean you're ugly.
You're too young to stop believing.
Love is stronger than hate.
Stop telling bad things to other people. Making them feel bad won't make you feel any better.
What doesn't kill you makes you stronger.
Don't give up on the people and things that make you smile.
Be the type of person that you want to meet.
Worry less.
Don't tell people your dreams. Show 'em.
You're stronger than you think.
Do it with passion or not at all.
Be stronger than your excuses.
Go hug your mom. Now.
Smile :)
-Most of the quotes are from tumblr. Some of them are mine. :) -