Welcome To My Profile
For some reason, you are staring at this page. If the reason is to vandalize it, get out of here before it's too late. ;)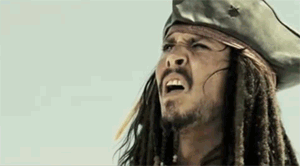 About Me
E.
Biographical information
Born

XX-X-XXXX (Guessed it? Bravo, here's your e-cookie.)

Turned

Never.

Died

Sounds legit.

Alias
Physical description
Species
Gender

Female

Height

Let's just say short.

Hair color

Brown/ Dark blonde (it depends)

Eye color

Brown

Skin color

Pale

Affiliation
Loyalty
My Twilight History
I'll try to keep this as short as possible.
Well, what do you need to know? I used to be a "Twilight hater". In 2009 I remember I was about to watch New Moon but it turned out that I didn't (although the fact that Jacob turned into a werewolf had already been spoiled for me).
In 2011, in May, specifically, Twilight was on TV. I liked it but I didn't love it. After that, my interest in the Twilight series began. The rest is history, I guess.
Why I Am Here
Initially, I signed in because of a friend, who's still the reason why I am here, along with others. I'm not here for the saga itself anymore, but for the wiki and the people that I've met here. You see, as my username reveals, I used to be really Taycobsessed and I shared my love for Taycob with other people. I must admit I'm not that Taycobsessed now.
Chat
For the record, I don't chat. I know I've been in there a couple of times, but that was the exception rather than the rule. Anyways, the chat doesn't always function smoothly, not showing my messages, which is annoying. Besides, I don't chat because I want to check regularly the wiki activity, to see if there's vandalism going on. I know, my reasons for not chatting are lame, but I can't help it. ;)
You And I
We can either be friends or enemies, but I'm not sure about the last one; I don't like having enemies. I'm generally nice, unless it comes to immature behaviours and vandalism; that's when I bite. ;)
How Can I Help You:
I can make you a signature.
I can archive your talk page.
I can help you with editing, but I'm not as experienced as other users. ;)
etc.
Teams
| | |
| --- | --- |
| | This user is on Team Jacob. |
| | |
| --- | --- |
| | This user is on Team Jella. |
| | |
| --- | --- |
| | This user is on Team Charlie. |
| | |
| --- | --- |
| | This user is on Team Alice. |
Gallery Of GIF's
Friends On This Wiki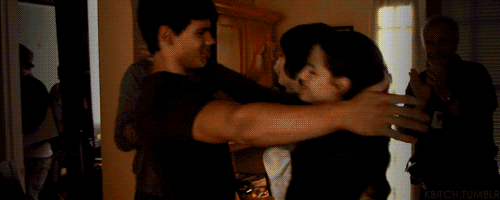 TeamTaycobSoDealWithIt (We both love Jacob Black,Taylor Lautner, Jella, Taysten etc. A chat between TTSDWI and me, may last for a century. :) We have just the same opinions! Team Taycobsession honey! Team Jacob 'cause awesomeness never dies! Guess what? She's an admin now. "Hey, sassy admin!" ;) UPDATE: This girl taught me to appreciate good music, such as the one and only New Moon soundtrack and score. Love you Dee, you ROCK, gurl.) *Jacob hugs, Jacob hugs and Jacob hugs*
DenaliLover (One of the cutest things on this Wiki! Team Jacob with ultra cuteness!)*Jacob hugs*
LuckyTimothy ( I'm always asking things,being really annoying with my stupid questions but this person is really helpful and friendly to me! And one of the most significant admins. :) UPDATE: TheJokerBoy (The Dark Knight) is adorable and he knows the reason. ;) )*Jacob hugs*
Twilightsagafan (A Team Jacob fan) *Jacob hugs*
TeamSeth(Team Jacob and Team Jella! I love her opinion on Jella, and I agree with her. Extreme cuteness too!)*Jacob hugs*
Pucktana88( A VERY kind and friendly person who deserves many Jacob hugs!)*Jacob hugs*
JacobFan81(UPDATE: Her. Sarcasm. Is. Priceless.) ) *Jacob hugs*
Ilovestephaniemeyer (Team Wolf Pack! A Wolf Pack lover!Aha, dude! :) UPDATE: She has changed her name to TheWolfPacksBitch) *Jacob hugs*
LavendaBrunette (An awesome person as well, who loves every user on this Wiki!) *Jacob hugs*
Wolvesforever17 (Wolves are awesome!) *Jacob hugs*
Krashley (always nice to make new friends!) *Jacob hugs*
MinorStoop (a really helpful person who's always glad to help others) *Jacob hugs*
TeamJakeward1402 (a new friend of mine) *Jacob hugs*
Imataycobsobettergetusedtoit (a new Taycob fan! Taycob family gets some love! UPDATE:She has left the wiki.) *Jacob hugs*
Carmen Maestro (a Jella/Taysten fan! I love her love for Jella. Team Jella!) *Jacob hugs*
JasperandDamonHottestvamps (another Twilight fan who prefers Jella over Bedward!Love her opinion too! She ROCKS! UPDATE:Words can't describe how awesome this person is. My nickname for her: Daspelas. She knows.) *Jacob hugs*
User:Savannah Star (she's awesome too, and she likes Jella. She's really sweet. UPDATE: Her fanfics are great.) *Jacob hugs*
Lana Del Rey Girl: (a new friend.Yay!) *Jacob hugs*
Carmen And Blue Jeans: (another new friend of mine. To keep it short, she's awesome :) ) *Jacob hugs*
TeamTwilightFanLawrenceGirl :(She loves J.Lawrence and Lana del Rey) *Jacob hugs*
TeamTaystenUntilAllTheAvoxesSpeak :(She loves Taysten, yeah!) *Jacob hugs*
Sorry If I forgot anyone.....
General upadate:I may not talk to every person on this list and some of them have left the wiki/are not that active anymore, but whatever the situation is, I don't like removing people from friends lists.
Picture: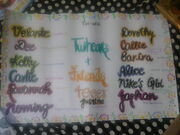 Look at this picture! Jashan made it and it's so cool.
I'm the only one with my user-nickname on it, though, lol. That's how I rule, I guess. ;)
THANK YOU! *Jacob hugs* :)
Jokes!
Pages I Have Created: