Ok firstly, first time on here so basically yeah. I heard this page from another page and I thought hmm, maybe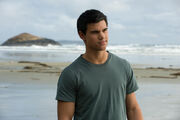 Facebook page needs one of these so gladly, I made one. Hopefully everything goes well we might even get more fans to join our lovely page. We are fully Team Jacob.
So what are you guys all about?
Edit
Well basically we are like anyother page, we make videos and we do posts of Jacob Black and his little adventures that goes to a whole new level. Recently all of our stuf was deleted for various reasons. SO now we have our web pages back...but to original basis.
Who is running the page?
Edit
#Chelsea Merriman (President)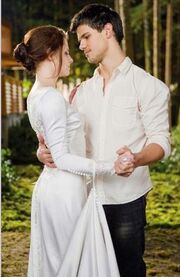 Jacob Delgado
Jordan Romo
Angie Wilks
Isabella Rodriguez
Why did we make "Team Jacob Bitch"
Edit
Well various resons really,
Jacob fanatics
Fans of Taylor Lautner
Jacob is better than Edward...by far
We liked the line from Vampires Suck
It's just our thing
Do you have a facebook?
Edit
If you do, please like our page
[[1]]
And add our Profile page...made by Jacob Delgado
[[2]]