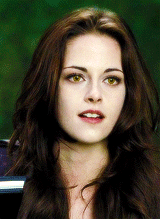 I HEART/J'ADORE/LOVE The Twilight Saga!!!!! It's my favorite book series and the movie's are incredible!!!!! Why did it have to end, I mean seriously? It was the most beautiful saga ever written!
My favorite pages
Edit
Bella Swan
Edward Cullen
Renessme Cullen
Rosalie Hale
The Volturi
My fave users
Edit
EdwardJacobBella
LuckyTimmothy
SavannahStar
My Favorites
Edit
The color blue
Rice and Chicken
The Twilight Saga, of course!
The Winter
Robsten a.k.a The Worlds Most Cutest Celebrity Couple!!!
Sapphires and Emeralds
Reading
Sports
Writing
And finally.............................Wikia!!!