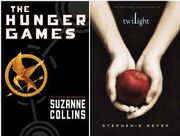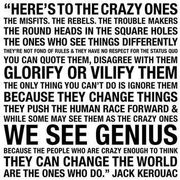 People I admire (Idea from Imataycobsobettergetusedto it)
TeamTaycobSoDealWithIt She's soo funny and random at times (in a good way). Dee's a great friend and awesome chatter.
Imataycobsobettergetusedtoit She is really sweet. She's really awesome and easy to be friends with.
LavandaBrunette She can tend to be crazy and hyper (In an awesomtastic way). One of my favorite ppl to chat with.:D
TeamTaycobsessiveObnoxiousMoronicBlackNike'sGirl I miss her soooo much on chat, we all want you back on chat. But I get the reason. :'(
Love you guys!
Sorry about bad description, not good at that stuff. If you wanna be added, tell me!
Do you enjoy this Wiki? Hell yeah, it's awesome!
What is your favorite thing to do on this Wiki? Chat :D
What is your least favorite thing to do on this Wiki? Umm... Can't think of anything
What are your favorite pages? My favorite page of all, is 101 Things Twilight Taught Me
Which pages do you frequently comment on? Mostly ones that I think really need some comments, I'm not much of a commenter, I usually keep my thoughts to myself.
Do you chat often? Kinda, probably like 2 every 3 days
Do the admins annoy you? (Be honest.) No, not in any way
Which users do you tend to stalk? I actually don't stalk anyone, usually when I'm on here, I just go to Random Page and/or chat
Do you like to (a) edit the most, (b) create blogs the most, or (c) comment the most? I'm more of a commenter, I do write, but I don't like having people read what I write. So I've never done any of those except for comment.
Name one Wiki memory that you love. The chat convos we have. They get sooo random, I love them. :)
My favorite pages
Add links to your favorite pages on the wiki here!