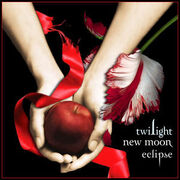 Hey its Sydney and I was bored so I made this. I am 14 today and I will keep ageing until I am 3 million years old HAHA. I love Twlight and I love the Hunger games I could go on about what I like but I don't feel like it. I can be girly at times but mostly I act like a guy I burp with guy friends I skatebored but of course wear booty shorts. I play volleyball and I am just one of those girls who will do stupid things for fun. For example I love jumping off roofs and surfing and skydiving.
Recently I became additcted to the Hunger Games I can not stop reading it I am totaly obseesed and I am loving it. I don't realy care who you are just chat me some time unless your a 40 year old man with no life HAHA... Jokeing... But seriously if your over 28 I am prob not going to talk to you. Just letting you know.
Also I hate Justin Bieber I wish he never game out with that single "Baby". When I first heard his voice I seriously thought it was a girl. But I love his girlfriend Selena Gomez so I put up with that stupid singer bieber all my friends have bieber fever or whatever and I want to yell at them what the hell is wrong with you! I did like it when all the celbs did the dance to "Call me Maybe".
I love Ellen just saying if you hate her I hate you.
I love the Maximum Ride series another series i am obssesed with I would be awesome if I had wings HAHA.