Scarecroe/sandbox
Talk

2
985pages on
this wiki

"Just in case this was some joke by the blond psychopath and I had a bunch of girls' stuff here. Bet she'd love to see the look on my human face as I stood there naked, holding a sundress."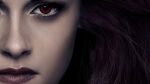 Bella Swan is the main character in the Twilight Saga by Stephenie Meyer. The series is told from Bella's point of view, with the exception of the epilogue of Eclipse and the series' upcoming companion novel, Midnight Sun as well as the second book contained in Breaking Dawn. Isabella Marie Swan was born on September 13 1987 to Renée Dwyer and Charlie Swan, a young couple living in the small town of Forks, Washington.

Current improvement drive:
Please improve these articles in any way you can.