Hello, i'm Sanne and i am a big fan of twilight! I have all the books and the movies, and i have a bedspread of twilight! I'm 85 percent for the Cullen clan, and 15 percent for the Quileute tribe. I am born in 1998 and i have blue-green-gray eyes. I want to be a vampire because i like them and it will be nice to live forever! If I was a vampire, i want an ability, and that ability is that I can hear someones thoughts and I can change them if I am not agree of what they were thinking. That would be so cool!
My favorite sequence of the Cullen Clan:
Edit
Edward
Emmett
Bella
Jasper
Renesmee
Rosalie
Alice
Carlisle
i am a big fan of the Cullen Clan, but Jacob isn't bad at all. His personality is so sweet and caring. He's just like my big brother would be. Unfortunately, I have no brother, but if I had one, I wish he was just like Jacob. He always be there for Bella, even when she doesn't love him like he does. The band between them is inexplicable.
Emmett is a big joker. You can always laugh with him. Not only that he is funny, is he also very strong. But not as strong as Bella were when they had a arm wrestle. Look at this vid, and you will see. it's kind of funny how he act like he is the strongest man in the world. Because there are stronger people, like Bella for instance haha.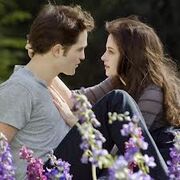 Edward is like the perfect boyfriend. He's caring, loving, polite, gently and very mysterious. Mostly he doesn't have any secrets if you know what he is. But he will always be carefull what he says to you. My boyfriend is just like him, except that he isn't a vampire. e says to you. Even if he were a vampire, i will always love him. So he doesn't have to fear that i would leave him, haha!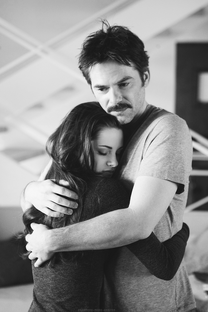 Bella and CharlieEdit
The connection between Charlie and Bella is like the connection that every father-daughter-band needs. I don't have that connection with my dad, so sometimes i am very jealous on her. They're like water and fire, but then not in a love-relationship way haha! You can see that Bella loves her father so much, and she chose to not leave him when she become a vampire. But she knows, that one day she has to leave him. Because it would really strange if you not change at all. That you would forever young, that she would look very good forever. When i look at them in the movie, i imagine how it would be if I had Charlie as a dad. Life would be very easly. Because he isn't a bad father at all. He says a lot of yes, but he knows where he says yes to. He only wants the best for is little girl. Every dad wants that, right? 
I want to tell everyone, I'm just 15 years old, I live in Holland and my English is not so very good. So if I do not understand something, I would really like it if you give me a helping hand.
SanneCullen 18:06, 22-02-2013