Hi! My username is SamPrincessPuckett and it's an iCarly icon because I'm normally down at the iCarly wiki. But I love Twilight so I decided to come here too!
My favorite character is Renesmee. I can't really say if I'm Team Edward or Team Jacob cause I really don't know. Team Alice and Team Rose for sure though.
I love to meet new people and make new friends so feel free to msg me!
I'm not the kind of person to hate someone cause they don't like my Teams or Favs. So no matter who you are I will be happy to talk to you! :)
I'm also Team Renesmee.
You won't understand the info box because it's from my story Alice's Breaking Dawn. Chapter 1 is currently in my blog. So yea! :)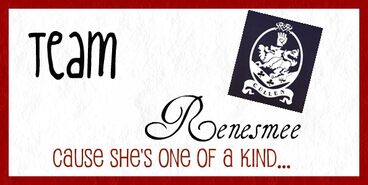 Made by me :)