I'm just that Kristin kid
Umm, okay well this is User:TeamEdwardFan my old account has been getting hacked, they haven't done any changes to anything but they keep on finding my passwords. I haven't given them to anyone and I'm guessing it's someone I know who knows enough stuff about me to change my hotmail password as well.....several times. I'm planning on copying everything (Including blogs) because I have some updating blogs, just so this account is as close to my old one.
250px
Kristin Solheim
Biographical information
Born

July 3, 1997; Adelaide

Nationality

Australian/American

Residence

Adelaide, Australia

Gender

Female

Hair color

Naturally browny blonde

Height

5' 1" (1.56 m)

Family

Helen (Mother)
Erik (Father)
Timothy (Brother)

.
Come check out Breaking Dawn Movies for updates about the Breaking Dawn Movies
Twitter: @paramorefreak72
Email: aussie_girl1997@hotmail.com
Email me, follow me on twitter or leave a message on my talk page (:
Twilight ♥; Because most of the time I like Bella's life more than my own
Team Edward ♥; Because he's just the best
Paramore ♥; Because somehow their music always understands me
Friends ♥; Because they're there for me when no one else is. And I love them for that
Mountain/Bmx bike riding ♥; Because I love the feeling of freedom
Music ♥; Because that is what I live for
Formula 1 Racing ♥; Because Mark Webber is the best. Red Bull Racing!
School; Because we all need torture mixed with our life
3rd July; Because it's just a bit corny having your birthday on Independance day, so I thought I'd make it the day before!
Am I emo? Some people say I am. Some people say I'm not. I don't really care. Think what you want to think. Tell me if you have to. But I honestly don't care too much. And that is my opinion
| | |
| --- | --- |
| | This user is on Team Edward. |
| | |
| --- | --- |
| | This user is on Team Emmett. |
| | |
| --- | --- |
| | This user is on Team Seth. |
Twilight Saga
Yes, I am Team Edward
Yes, we are a dying species
Yes, I am obsessed
And if you say sh!t about him or Robert Pattinson, well let's just say that I get a little protective
My opinions on Twilight
Twilight
Well, Twilight is my 4th favourite. I love how Bella speculates about Edward. She is never quite sure of anything in this book. She questions everything. And so I think that I can relate to her that way; which -naturally- makes it easier to read. I also love how in this book she seems to be so selfless -Let me explain before you start shouting at the screen-. Let me get you straight, I really don't quite like Bella, but in Twilight she is in the situation where she has gone -alone -to see a sadistic vampire that thirsts for her blood when she could have a little bit of help. But she goes alone with the idea of dying, just so her mother won't get killed. She truely risks her own life because she loves her own mother. That -to me- shows quite a bit of courage and selflessnesss. Other then that I really don't like Bella, to the exception when I pretend to be her in certain situations with Edward ; ). But personally I like romantic books, nothing to serious. Like Eclipse. So that pushes Twilight down quite a bit.
New Moon
New Moon, my least favourite book. I must say that I am quite bias against this book, considering that Edward isn't in there too much and I am Team Edward. But I like how Bella and Jacob's relationship builds and grows to be so strong. She can still trust someone so much when the person she was most sure about leaves her. I find that part a bit foolish, but that may just be me, because it takes a while to build my full trust. It's like in this book the same thing happens twice. Edward and Bella have a strong relationship and -to Bella- the simplest thing happens (Jasper tries to kill her) and everything she believes in just goes away. Jacob and Bella have a strong relationship and -to Bella- the simplest thing happens (A vampire comes back) and everything she believes in just goes away. So in that way, I find New Moon repetitive, but the situations are the same basicly, yet so different. And that's what keeps me reading. But I must admit, the first time I read New Moon I looked everywhere on the internet tring to find out when Edward comes back, or if he comes back. Also I find it a bit obsessive how she practially shuts her self down, and removes herself from society just because her boyfriend left her. Although I find the word boyfriend not quite fitting for their relationship throughout the saga, it is the most appropriate.
Eclipse
Ahh Eclipse, my favourite in the saga. I love this book mainly because it has all the action I want and also the romance I want. I think this book is for everyone. Bella is stuck between her best friend and the person she can't live without. It's such a hard decision, and I find myself often contemplating what I would do if I were Bella. I love how the romance gets stronger or I guess more obvious, yet it is more action, romance and action; a combination hard to find in a book. Natural ememies, forced to work together to save the one they love. That sentence I think decribes Eclipse best, because when you put Eclipse in to the basics of basics that what is it. One reature exitsts to kill the other, yet they must co-operate and work together so they can save the thing that means the most to them; the one they would kill for, the one they would die for; the girl. I also love Edward and Jacob's love-hate relationship. They hate eachother but like eachother, which is quite interesting to read about.
Breaking Dawn
Breaking Dawn, 3rd in my list. I am disappointed in this book, as I think most people are, that a fight didn't break out at the end. It would have been awesome, and gives the opportunity to write another book. "Caius survived and strives to destroy the people who killed his 'family'". Or "The Denali coven endeavours to kill the people who destroyed their sister". All possible story lines that could be written in the olympic coven's view. But Breaking Dawn has it's big strenths, Alice left! I actually cried when I read that part. And I literally never cry. Of course we all want Stepenie Meyer to publish Forever Dawn, so we can read that, but she probably never will *pouts bottom lip out*. But we all have our dreams.
The Second Short Life of Bree Tanner
Well as soon as I read this book it automaticly made 2nd spot. I must admit I bought it in early October 2010. Yes, I know, how shameful for buying it that late. But I started reading, and reading, and I couldn't stop. I read it in under 24 hours. Just the way Bree describes everything was facinating to me. We have all read Breaking Dawn in Bella's point of view as a vampire, and some of us Midnight Sun in Edward's point of view. But they are vegetarian vampires. I found it so interesting to read about a newborn human-blood-drinking vampire, with their obsession to blood and the enormous amount of power it holds over them. Also the ties so loose in a group of newborns. But then Diego came in and he is one of my favourite characters, it's hard to explain why though. I don't know why myself, I just feel this connection to him that I can't explain.
Midnight Sun
Midnight Sun, although it is my 2nd least favourite book (well part book) I still love it, I find reading through Edward's point of view as his relationship with Bella grows so incredibly interesting. I know many people say that he is an abusive boyfriend, but after reading this I would describe Edward's connection to Bella as a werewolve's connection to his or her's imprintee. Edward would clearly be anything for Bella. He just wants her to be happy, safe and loved; weather that is with himself or another person. But I'm not quite sure if a werewolf would be able to let their imprintee be with another person. So I would describe Edward and Bella's relationship like this. With Edward being Jacob and Bella being Renesmee. Jacob imprints on Renesmee but the connection isn't as strong. He can leave her, only if that is what's best; he just wants her to be happy, safe, and loved. So it's like imprinting but with a few differences.
I'll finish writing these and go into more detail later.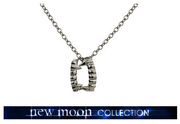 Favourite Twilight Characters (Guys):
Edward Cullen
Emmett Cullen
Alec
Seth Clearwater
Paul
Riley Biers
Diego
Jacob Black
Jared
Quil Ateara
Favourite Twilight Characters (Girls):
Alice Cullen
Angela Weber
Bree Tanner
Esme Cullen
Bella Swan
Victoria
Jane
Renesmee
Favourite Books:
Eclipse
The Second Short Life of Bree Tanner
Breaking Dawn
Twilight
Midnight Sun
New Moon
Twilight Stuff I can get you
Okay so I have
Twilight Movie
New Moon Movie
The Journey Continues- 6 part making-of Documentary
These are in really good quality for the iPod Nano/Classic, and it is in iTunes format
With the 6 part making-of Documentary it goes for just over an hour
And I also have these in Adobe Reader , these are pretty much some fun little extras and chapters that weren't in Twilight and New Moon
Midnight Sun- From Stephenie Meyers Website (264 pages, 11 1/2 chapters)
Twilight Outtake- Emmett and the Bear, this is an extended story about Emmett's last human minutes and his first Vampire minutes in his own words
Twilight Outtake- Prom Remix, this is actually pretty funny, it's all pinky and girly with Alice helping to get Bella ready for prom
Twilight Outtake- Flight A.K.A Shopping with Alice, Bella and Alice are at some shops buying Bella some new clothes on their way to the hotel to hide from James
New Moon Outtake- If Jacob Didn't Break the Rules, this is in Bella's Pov of part of New Moon if Jacob didn't tell Bella he was a werewolf
New Moon Outtake- Narcotics, end of chapter 2 for New Moon, but different, Carlisle gives Bella drugs for her injuries and she reacts strangely
New Moon Outtake- The Scolarship, just a few bits and pieces from New Moon, just different
New Moon Extra- Being Jacob Black, this is just a bit more of Jacob's Pov in New Moon
New Moon Extra- Miscalculation, Remember when Alice calls Rosalie at the end of New Moon? Well here the phone call is in Rosalie's Pov
New Moon Extra- Rosalie's News, this is just from Edward's Pov when Rosalie tells him Bella is dead
Just email me and I'll send them to you
You just need to tell me which ones you want and that you're from here ( :
Paramorefreak97.-Talk- 12:17, October 29, 2010 (UTC)