MY INTRO
hiya! im nora cullen! im a total twihard! oh, and by the way, edward is my husband... yes thats right people he left bella for me! PSYCH! but i am inlove with him (like almost anyon who read the series is)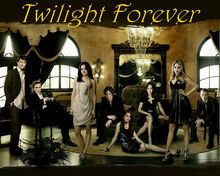 but sadly, he did not leave bella for me :( , whatever he will one day :D im a team edward girl (obviously and team seth... he's just so adorable! (btw seth is my second husband (joking again)). sooo... yeah, thats me, Nora Cullen!
Twilight isn't my only obsession...
i love Harry potter too! (harry is also my husband, and ron and neville too!) i think that it's a very smart series, and it has mystery, myth, romance, and drama (just like twilight!) which entertains me to the fullest! i also have a harry potter wiki account,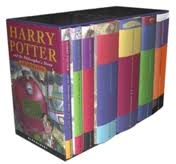 where my name will remain anonomous on this wiki for privacy reasons (sory
guys!)
i also love hunger games (not as much as twilight or harrypotter, don't worry!) but very much so! Gale is my favorite! he's so sweet and katniss still turns him down, i feel bad for him.''''GALE IF YOU"RE READING THIS I WOULD NEVER TURN YOU DOWN!
TEN THINGS YOU PROBABLY DONT KNOW ABOUT ME

1. I love manatees!
2. I play the clarinet
3.I LOVE lobster!
4.I love alternative rock!
5.remember me is my favorite movie!
6.I write music
7.I'm NOT a girly-girl
8.my favorite show is H2o
9.I talk WAY too much
10.my favorite quotes is "help will always be given at hogwarts fo those who ask for it", good thing I asked for it!
TEAMS
| | |
| --- | --- |
| | This user is on Team Edward. |
| | |
| --- | --- |
| | This user is on Team Seth. |
| | |
| --- | --- |
| | This user is on Team Emmett. |
| | |
| --- | --- |
| | This user is on Team Alice. |
| | |
| --- | --- |
| | This user is on Team Rosalie. |
Template:User Team Eleazer

MY GALLERY