Siri
Biographical information
Born

22. October 1997

Age when turned

14 ofc

Created by

my parents

Died

Not dead, i think..

Alias

Miniiris
Save
Nessie
Ness
Sire

Physical description
Species
Gender

Female

Height

153 cm (60.2 in)

Hair color

Bronze brown

Eye color

Blue

Skin color

Pale

Family information
Family members
Special characteristics
Abilities

Limited vampire abilities

Special abilities

Telekinesis (move objects with the mind)

Affiliation
Occupation

Still at school

Loyalty
Hey, my name is Siri, but you maybe know that from reading above. I'm 14 years old and love twilight. Favourite karacter is
Renesmee
ofc. I live in a small country named Norway and I live happy there as a native norwegian or sapmi as people say.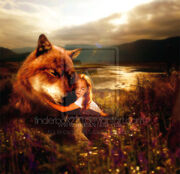 Twilight is now my life, I think about twilight every day, read the books, here
them, look for pictures chatt on the wikia. I can do stuff like that every day and I do.
People have different opinoions about Nessie, but I can kinda feel what she feels.How it is to not fitt in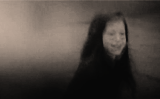 anywhere, but still have people
aroud you thants love you.
I love to talk whit other Twihards. It's realy fun to find someone that loves twilight just as much as I do. My friends and people I know, they don't like twilight, they just watch the movie, and thats it. So i love hanging out on the twilight wikia.
Mackenzie Foy is a realy cute girl and I just love her as Renesmee. She's just so cute! But it's one thing that bugs me the most, that in the movie she looks so much older then Renesmee's is seposed to be, and I just get crazy about it.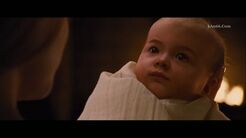 A lot of Twilight lovers have a fav movie and book. My faveoritte book is BD-Twilight-Eclipse-NM- The short second... Haven't read the guide finished yet, and I wount to it gets bether translated to norwegian, cause the first translation was realy bad. And I haven't read Midnight Sun eighter, so cant categories them. Movies it is BD part 1-Twilight-Eclipse-NM. kinda the same but, yeah.
In BD part 2 I've heard that Rob and Foy are going to have a
song togheter in that movie, and I'm so looking forward to see it!
But not only am I a fan of Twilight, but also The hunger games, I Just love it.
I will come back with more, but intil that, see ya later.