Template:Vampire Infobox

Fanfiction.net
I am an autor on http://www.fanfiction.net registered as Mrs.Volterra.
Come check out my stories, please!!!! :)
Favorite Characters (No Particular Order)
My Fav Twilight Books So Far (In Order)
Breaking Dawn
New Moon
The Short Second Life of Bree Tanner
Eclipse
Midnight Sun
Twilight







Felix and Demetri
I totally love Demetri and Felix! They are so awesome and cute. Demetri`s got an amazing gift, and Felix has the strength of a newborn I`m guessing. They both deserve really good mates. Go Volturi!
Friends
These are in no particular order, so yeah. If you want to be my friend, just leave a message or something!
Vixter (the gal who inspired me to join the wikias and start Solstice)
Memedi (Victoria fan, very dedicated with LOTS of badges)
Meraella (Solstice encourager, very sweet to crazy old me)
Ginger Ash (encourager of Solstice)
Volturirocks15 (VOLTURI fan! *o*)
makennapaige (i actually know her!)
Bellscullen (friendly and nice to everyone)
LuckyTimothy (calm and cool- just what an awesome administrator needs to be)
TagAlongPam (Great admin. keeps everything n check)
TeamTaycobSoDealWithIt (awesome person and the right opinions- also on Team Felix)
Team-JacobGirl (Sweet to the core, and always mellow)
Puddinginthesky (crazy cool with an awesome username)
Kmanwing (great video on profile page)
Leah Walentosky (stunning writer and absolutely fantastic person and inspiring)
Teamemmet (awesome pics)
ilovestephaniemeyer (very sweet and cool)
Green_Fairy (amazingly artistic)
Miss.Kloe (cool profile pic and Itlian :p)
Favorite Quotes From The Saga
"Save some for me."
-Demetri to Heidi (New Moon)
"Immortality suits you."
-Felix to Bella (Breaking Dawn)
"Pain."
-Jane to Edward (New Moon and Breaking Dawn)
The Short Second Life of Bree Tanner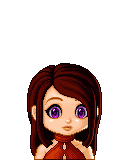 I particularly love The Short Second Life of Bree Tanner. When I read Eclipse, I didn`t give much thought to Bree. In December I bought The Short Second Life just to have. Plus, it had the Volturi in it at the end. But I definently wanted to cry after Diego`s death was confirmed. I also hated Victoria afterwards because of what she did to Riley and Bree and all the others. I want to write a fanfic about Riley`s short second life, and about when he had his doubts and such. Of course, I would include the brief meeting with the Volturi, and have dear Demi and Felix mentioned quite a bit. So I will end this section with the end of Bree`s book( which is the saddest ending ever):
"Don`t watch," the redheaded mind reader whispered.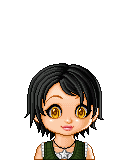 I closed my eyes.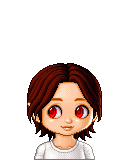 Favorite Movies Outside Of Twilight
Like Crazy (which has my darling Charlie Bewley in it)
Titanic
500 Days of Summer'
Disco Pigs
No Reservations
Romeo + Juliet (Baz Luhrman's version)

My Signature
This is my signature, made by GreenFairy:
Mrs. Volterra 01:32, June 13, 2011 (UTC)
Teams!!!

| | |
| --- | --- |
| | This user is on Team Volturi. |
| | |
| --- | --- |
| | This user is on Team Alice. |
| | |
| --- | --- |
| | This user is on Team Jasper. |
| | |
| --- | --- |
| | This user is on Team Emmett. |
| | |
| --- | --- |
| | This user is on Team Jane. |
| | |
| --- | --- |
| | This user is on Team Carlisle. |