Hello, my name is Katie and I'm a huge Twi-Hard! Template:Infobox
I first heard of Twilight the book was when my boyfriends sister told me she was reading this epic book about this totally amazing girl named Bella. I was not much for reading at the time so I did not think much of it. However, I heard of Twilight once again when a bookstore in my city was having a release party for New Moon. I thought, this book must be a pretty big deal! But I still did not read Twilight. A year had passed, and I to do a school report on a mythical creatures. I thought I would pick vampires. I wanted to do something different, so I picked Twilight. Little did I know 6 other girls and 1 boy also did a report on Twilight vampires. But at the time I did not know how massive Twilight was. So I went and bought Twilight and started reading. And 6 days later I had read Twilight and New Moon. I had never read books so fast before! So now I am huge fan. I've read all the books and seen all the movies. :)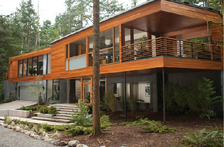 Twi-things about me
Edit
Bella is my favorite character. I have a very, very long story and reasons about why she is my favorite. So if you really want to know, just ask.
I'm Team Edward. I also have a story and reasons of why. You can also ask.
I'm not a Jacob hater. Just because I'm not Team Jacob, does not mean I have to hate him.
I'm fan a fan of saga haters. If you're not open minded and hate Bella,

Jacob, Edward, or any of the books, movies, or really anything about Twilight for no good reason, then please, don't talk to me. If you have a good, thought out reason of why you're a hater, then you are in the clear to talk to me.
I like all of the characters.
My favorite book is Breaking Dawn.
My favorite movie is Breaking Dawn Part I.