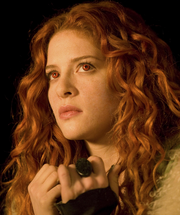 Hi, my name is Hakan Memedi and I'm a 17 years old guy. I would descreibe myself as:
funny, smart, jumpy, awesome and of course obsessed with Twilight. I'm also a jedsessed Jedhead!
Met Jedward the 24/6/2011 <3
I fell in love in Twilight for the first time in the spring of 2010, after having seen Twilight. After the movie was finished I was just like : wanna watch New Moon now!!
When I finaly watched New Moon I was very satisfied and it just felt so good inside of me. I watched the Eclipse premier in the cinema and it was even better than the two other great movies. Then I read Breaking Dawn two times so I could get a picture how the movie was going to be. And I liked the book very much. After a week or so, I read Twilight and New Moon. A couple of months later I read SSLBT and wow! I almost cried at the end! Now I only need to read Eclipse.
And I'm sure Eclipse is at least as great as the rest of the saga. So far my favorite book is SSLBT and my favorite movie is Eclipse.
And I have bought Eclipse (book), Breaking Dawn (book) and SSLBT so I am really exited to read Eclipse when I have time, and re-read Breaking Dawn and SSLBT again :]
I'm 50 % team Victoria and 25% team Edward and 25% team Bella. So I see myself as a huge Victoria fan.
I'm team Edward because he is a vampire who gives a human ( Bella ) a chance to be turned into a vampire and he is so kind and overprotective. ( Some people don't like Edward because of his overprotective nature ).
I'm team Victoria because she is one of my favorite characters and her gift is my favorite. I also think that she is very beautiful and I love her hair color. ( I'm not in love with any characters ). And I think that Rachelle was the best to play Victoria and that Bryce should not have been Victoria in Eclipse. I mean can you imagine Bryce playing Victoria in Twilight and be beside James on the baseball field? You can't. Seriously.
I'm also sort of team Bree because she is young and a "tame" newborn and I love her story. I think that Bree and Diego was mates in the short time they knew eachother and that they were perfect together. And I also sort of like Fred too, he's smart and strong and then his gift is really cool. It sucks that they had to die, and I think it would had been cool if Fred did join The Cullens in the battle against The Volturi.
And at last I'm team Bella because I like her way to accept vampires and werwolves and be so helpfull to everyone. And I like the choices she makes, and I think people who hates Bella are sort of dumb. There is nothing wrong with Bella, she's cool and and I'm glad that she choosed Edward instead of Jacob, theres nothing wrong with him, it's just, I am on the "Vampire side" so, yeah. Bella is just epic! And she is beautiful too, not as much as Victoria <3 but still pretty beautiful for a human :P.
I'm glad to be on this wiki because I can talk to people who has the same interest as me : Twilight.
And because I can make a little difference here and still enjoy it so much.
And I recently made a Twitter, so if you want to...follow me, be friends or something then tell me. :]
Anyway here is my Twitter-name : @HakanMemedi.
If you want to know more about me, or anything, then ask me and I'll try answer :]
| | |
| --- | --- |
| | This user is on Team Victoria. |
| | |
| --- | --- |
| | This user is on Team Bella. |
| | |
| --- | --- |
| | This user is on Team Edward. |
Hakan Memedi
Biographical information
Born

1995

Changed

Someday in spring/summer 2010

Created by
Alias
Physical description
Species
Gender

Male

Height

5.4 feet.

Hair color
Eye color

Brown, with a hint of green (human)
Gold (vampire)
Black (when thirsty)

Skin color

Pale

Family information
Family members

A.S. (cousin, coven mate)

friends

Special characteristics
Abilities

Basic vampire skills
Self-control

Special abilities
Affiliation
Loyalty
My favorite pages
Edit
Pages that I have made... or at least the ones that I remember having made.
Edit
Memedi 09:45, June 29, 2011 (UTC)
Victoria gallery - some of my favourite pics
Edit