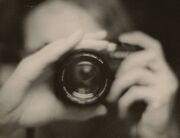 My Namee is Martha.i fIx Picture Make Videos.
SomeDay i'll Likee 2 Desiqn Photos and have a Museum for my Desiqns.& Make Movies & Havee a Martinez Productionz;) Of my Own & A Friend.Love Twilight & The Actors.the Twilight Cast is Great.Love Kristen & Robert.MayBe Get to see them around..hopefully Someday;/.If theres Any Comments Or something you need Follow Me on My Page.

"I'm the world's most dangerous predator. Everything about me invites you in. My voice, my face, even my smell. As if I would need any of that. As if you could outrun me. As if you could fight me off. I'm designed to kill." ~Edward Cullen
"About three things I was absolutely positive. First, Edward was a vampire. Second, there was a part of him — and I didn't know how potent that part might be — that thirsted for my blood. And third, I was unconditionally and irrevocably in love with him." ~Bella Swan
== isabella (bella) marie swan ==
―
Edward Cullen
to Bella
_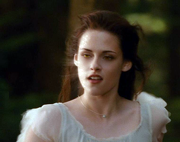 Isabella Marie "Bella" Swan (later Cullen), was born to Charlie Swan and Renée Dwyer on September 13, 1987, and is the main character and the protagonist of the Twilight series. In Twilight, she is a 17 year old girl who transfers schools from Phoenix, Arizona to Forks, Washington to live with her father, Charlie, where she meets and falls in love with a vampire, Edward Cullen. In Breaking Dawn, she marries Edward and becomes a full member of the Olympic Coven. She is transformed into a vampire by Edward after nearly dying giving birth to their daughter, Renesmee Cullen, a vampire/human hybrid. Bella is the daughter-in-law of Edward's father and Elizabeth Masen, as well as the adoptive daughter-in-law of Carlisle and Esme Cullen. She is the adoptive sister-in-law of Alice Cullen, Emmett Cullen, Rosalie Hale and Jasper Hale.