Mallory Black
Biographical information
Born

n/a somewhere in the 20th century?

Changed

somewhere in the early times... 1918?

Created by

an unknown vampire

Died

---

Alias

Gothilita
Leech lover
Mal

Species

Vampire human

Gender

female

Height

5"5

Hair color

jet black with red streaks, spiky

Eye color

black (thirsty), gold (not thirsty), electric blue (human), amber (fire)

Skin color

pale

Family members

Has no idea about past

Special characteristics
Abilities

Basic Vampire Abilities

Special abilities

Powers mimicked;

EVERY SPECIAL VAMPIRE ABILITY

Affiliation
Occupation

Student

Loyalty

Nomad
"You're not what you do. Even though you are going through troubled times, know you will find a job that is right for you.
"
―Peter Facinelli's card that Kristen got 'mad' at Rob for.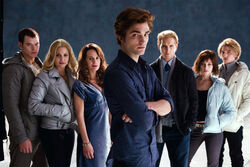 Name: Mallory Black
Gigs on about: Naruto wiki, The Secret Saturdays wiki, Twilight saga wiki, Glee wiki, Percy Jackson and the Olympians wiki, Inazuma Eleven wiki

Likes: Twilight saga, Naruto, Secret Saturdays, reading (i'm not joking), drawing, designing, Pokemon, architecture, macbooks, iPhones, GLEE, Percy Jackson and the Olympians

Dislikes: I haven't really thought that...

Fave quotes:
"About three things I was absolutely positive; Firstly, Edward was a vampire. Secondly, there was a part of him- and I don't know how potent that part may be- that thirsted for my blood. Thirdly, I was unconditionally, and irrevocably in love with him." - Isabella Marie Swan/ Bella Cullen
"My name is Naruto Uzumaki. I love instant ramen in a cup, and I hate the three minutes you have to wait for the ramen to boil. My hobby is tasting different types of Ramen and preparing them. And my dream is... TO BE HOKAGE! Then the whole village will stop disrespecting me, and treat me like I'm someone, someone important!" - Naruto Uzumaki.
And that's how Sue... c's it!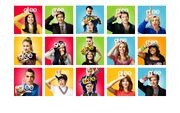 Blah Blah Blah
Edit
Music: Michael Jackson, Lady GaGa, Taylor Swift, Glee, Twilight saga soundtrack, Demi Lovato, Selena Gomez, Ke$ha, Black Eyed Peas, Rihanna, Madonna
Hobbies: Drawing, listening to music, updating Macbook Pro, writing, designing buildings, daydreaming, reading

Books: Twilight Saga, Percy Jackson series, Cirque Du Freak saga/ Darren Shan saga, and others

Movies: Cirque Du Freak: The Vampire's Assistant, Twilight Saga, Percy Jackson and the Olympians: The Lightning Thief, and others

Traits: Virtuso, Artist, Bookworm, GLEEK

TV shows: Naruto/ Naruto Shippuden, The Secret Saturdays, How do they make it?, iCarly, True Jackson VP, THS (true hollywood story), Stripped, Model Life with Petra Nemcova, Project Runaway, GLEE, Keeping up with the Kardashians, X-men Evolution, Wolverine and the X-men, Inazuma Eleven

Actresses/ Actors: Kirsten Stewart, Ashley Green, Taylor Lautner, Robert Pattinson, Johnny Depp, Chris Massoglia, Lea Michelle, Cory Monteith, Chris Colfer
Pages I have created
Edit
Vampires who have switched Coven
Achievement Awards
Edit
The wonderful... and not so wonderful gallery
Edit
My favorite pages
Edit
Youtube (if you go there, watch NOM NOM NOM NOM NOM! so cute!)