My name's Bianca.I'm 15 year's old .I Love Twilight Series.

My Favorite Characters are:
Riley
Victoria
Diego
Bree
Edward
Alec

Characters I don't like
James(Is SOOO Ugly)
Seth(Because he killed Riley)
Felix(He killed Bree)
The Wolf Pack(I like Jake and Sam only)
Irina(Because of her the Cullen's,her sister's and another vampires almost die)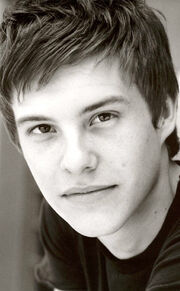 I Love Riley since i know the Twilight series.He did everything that Victoria ask him.Because He REALLY loved her.I believe that Victoria loved him a little bit but she continued blinded by the Ugly James.And not see that Riley Really loved her.I love the kiss scene between them,i think that David Slade make it very well.Favourite Quotes:
Victoria:"You don't trust me!"
Riley:"With all my life"
Riley:"You're Dead"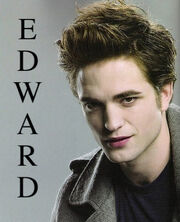 Edward's Quotes:
"It would be more…prudent for you not to be my friend. But I'm tired of trying to stay away from you, Bella."
"Don't be offended, but you seem to be one of those people who just attract accidents like a magnet. So… try not to fall into the ocean or get run over or anything, all right?"
Before you, Bella, my life was like a moonless night. very dark, but there were stars- points of light and reason... And then you shot across my sky like a meteor. Suddently everything was on fire; there was brilliancy, there was beauty. when you were gone, when the meteor had fallen over the horizon, everythign went black. Nothing had changed, but my eyes were blinded by the light. I couldn't see the stars anymore. And there was no more reason for anything.'
Your hair looks like a haystack, but I like it.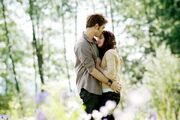 Edward and Bella
And So the Lion fell in love with the Lamb
LoveRileyBiers
Biographical information
Born

1st August

Physical description
Species
Gender

Female

Height

5"3

Hair color

Brown

Family information
Special characteristics
Affiliation
Loyalty
| | |
| --- | --- |
| | This user is on Team Jacob. |
| | |
| --- | --- |
| | This user is on Team Edward. |
| | |
| --- | --- |
| | This user is on Team Alice. |
| | |
| --- | --- |
| | This user is on Team Neutral. |
| | |
| --- | --- |
| | This user is on Team Switzerland. |
| | |
| --- | --- |
| | This user is on Team Bella. |
| | |
| --- | --- |
| | This user is on Team Emmett. |
| | |
| --- | --- |
| | This user is on Team Everyone. |
| | |
| --- | --- |
| | This user is on Team Victoria. |
| | |
| --- | --- |
| | This user is on Team Carlisle. |
| | |
| --- | --- |
| | This user is on Team Renesmee. |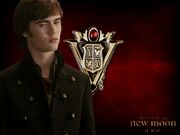 Alec Volturi ROCKS