Hi *this is so weird* I never really talk about myself much on the internet so this might be hard for me to do so please bear with me here! So, um I love Twilight! *obviously* I live in MD-that's all I'm going to say about that. I love animals,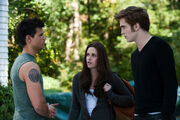 especially dogs and cats! They're awesome little critters to be around. (I Am A Girl) I'm only 13 at the moment but I'm reaching 14 this month! I am in love with http://www.fanfiction.net/, mylifeisaverage.com (MLIA), wambie.com, and of course this website. I'm not a computer nerd, I come in here when I have the time, but i enjoy it. I go outside when the weather is decent or nice to do anything active. I'm going into track and field in High School, Theater, and if I can, I'll join the Recycling Club because I have this strong urge (don't know where it comes from or who I got it from) to save the world in any way I can, I'm serious.I always say sorry to God and the World whenever I don't recycle a plastic bottle or can-It's crazy! I love randomness and a good laugh at least, what?, every 5 minutes of the day. I love the Titanic, The Notebook, Romeo and Juliet, Transformers, Practical Magic, The Blind Side, Napoleon Dynamite, A Night's Tale, Enchanted, Aladdin, Tarzan, Twilight, New Moon, and many more. I love the world and everything in it. I'm being completely honest so far...ummmm my goals are that I want to be an actress when I grow up *or maybe start now lol* cause I like the feeling of just letting go and stepping into another person's shoes and get them to be alive, I mean it's fun to act like you're mean when you're the nicest person in the world or rich when you're not close or upset when you actually feel like skipping, it seems fun. Now, enough of plain old me! Twilight is the deal here! Let's make this easy that it's freaky! Get the giggle growing! I WANT THE GIGGLES GIGGLE BEAR! Giggle Bear: NOOOOO! DON"T CHASE ME!!!!!LoveIsAMysteryJG 14:21, May 18, 2010 (UTC)LoveIsAMysteryJGLoveIsAMysteryJG 14:21, May 18,
2010 (UTC)'
Victoria is my middle name! That's the only connection I have with her but you have to admit that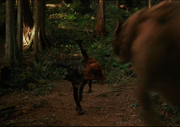 sometimes she is awesome! hey, you don't have to agree with me, leave the page alright. Gosh! ;)
And of course my brother loves Alice but he will never go in this website so he won't know I'm talking behind his back or nothing. Lol I love him <3 And of course Jasper!!!!!!! Who would resist his sexyness...not me...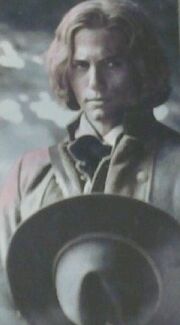 My favorite pages
Edit
Add links to your favorite pages on the wiki here!
Favorite page #2
Favorite page #3