William Browning
Biography
Early Life
He was born in 1495, in London, the capital city of the united Kingdom in a poor family. His family worked in a farm that they rented from a man named Charles. William was very strong so he was very good working the land for farming. He couldn't get married because of his economic status, but he had a lover named Catherine. Catherine got pregnant, and as in that time having a child out of marriage was blasphemy, she was sent away by her family to an unknown location. William's family were so sad about the actions of William, so in 1514, during a time of need for money, William was sent to work for a french nobleman named Philippe, and his two brothers Thomas and Bernard.
Philippe was amazed to see the strength of the 19 years old William to do the heavy work. He told him once: "Your strength show me that you are made to do great things if you posses the greater gift".
Few years passed and William noticed that his lords didn't changed their aspect, not even a single grey hair in Thomas or Philippe's head. So he get intrigue with the strange aspect of Philippe, Thomas and Bernard. One night, William was awakened by the screams of a woman from the room of Philippe. He opened the door and noticed a death woman laying on the floor, with a bite on her neck. William run away to his quarters, he was very scared. The next day, William asked to Philippe about the death woman. Philippe began to laugh and didn't say anything about it. That night, William snuck out by the window. He didn't want to work there anymore. When he was few miles away the house, Philippe, Thomas and Bernard apperead in front of him, like shadows. Philippe asked him: "Where are you going?", "Away from you monsters!" reply William. William began to run in the other direction but Philippe caught him in less than one second and said to him: "I told you once, you are made for great things.", and bit William on the neck.
William stayed with Philippe his first 4 years as a vampire. During that time, they teached him about the vampire laws and told him about The Volturi. Philippe was thought how to fight during his time with the Volturi, so he did the same with William. He teaches him everything he knew about the vampires and their world.
One day, Philippe decided to tell William about his plan of becoming the ruler of the vampire world. He said to him that he needed his strength to attend that. Sawing that Philippe was using him, he decided to leave him, but Philippe get angry and threatened him that he will kill all his family and Catherine if he leaves.
During the next 2 years, they travel around Europe. In Spain, Philippe turned 2 more vampires, Antonio and Fernando. Philippe told William that he wanted to create a coven bigger than The Volturi, so they could won against them.
William was in charge to train the two newborn vampires in combat. He tough them everything he knew in combat skills and told them that they were being used and ask them to help him to kill Philippe and his brothers. They were confused at the beginning but at the end they agreed.
They began killing Bernard and then Thomas. The last one was Philippe. It was hard and William got almost killed, but thanks to Antonio and Fernando, they could beat him and them kill him.
William told Antonio and Fernando about the Vampire laws and The Volturi, as Philippe teached him. But they were afraid of their new life and asked William to stay with them at least few years.
During that time, they became friends and created a coven with William as the leader. Then they began a nomadic lifestyle.
Few years later, they went to Volterra, Italy to meet The Volturi. He let them know about Philippe plans and Aro thanked him for the information. As none of William's coven had gifts, Aro didn´t gave them a place into his guard ranks.
In 1784, they were traveling around Italy, and there they found a newborn vampire named Rosabella. She became close to them and stayed with them few months. In that period of time, Antonio felt in love with her and her with him. They leave then the coven together for starting they're new life.
The same happened with Fernando in 1845 when they were in United States. Fernando felt in love of a human named Anne, who actually was La tua cantante for him. He turned her into a vampire little after.
In 1983, William found Selima during his travel in the United States. They became friends and little after felt in love.
In 2011, they found Jaime in Colombia and because of the request of Selima, he turned him into a vampire.
Jaime leave them few weeks after William turned him. Selima get angry about that but William calmed her and tell her that Jaime could join them in the future again.
Physical Appearence
He is very tall and corpulent. He have brown hair and burgundy eyes.
Personality
He is quiet and does not like doing unexpected things. Even that he fed on human, he is compassive. When he get angry, he don´t care for anything and try to destroy the source of his anger. As Selima, he like things to be done like he want.
Powers and Abilities
William is an excelent fighter and and is stronger than a normal vampire thanks to his height and musculature.
Portrayed By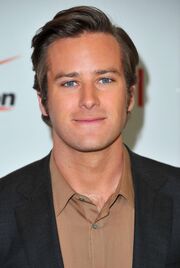 Selima
Biography
Early Life
She was born in 1909 in Sarawak, a state of Borneo, during the British colonial rule. Her mother, an iban woman, was in love with a british pioneer named Henry. This romantic relationship was kept in secret and Selima´s birth too. Her mother never told her about his truth father, she only told her that her father was british. She grew up like a normal iban girl and learned english. Everybody on the tribe, even the pioneers, trusted her. When she was 21 years old, new pioneers arrived from England, and with them a man named John. Like her mother, they felt in love and she get pregnant of him.
John had to leave to England and left Selima. She never told him about their child. While John was in England, she married an iban man named Belansai. At her son birth, Belansai took him as a child of his own. Two years later, John came back to Sarawak and with him his new wife Cecilia, who was also Henry´s daughter, and a pioneer named Neville, who was a vampire.
Neville was stunned by Selima´s beauty and decided to turn her and make her his mate. Five years later, when she got more control over her thirst, she went back to the tribe looking for her child. She got then the bad news that her son was dead and lost her control over her emotions and went to the pioneer house and she kill John because she blamed him of her son´s dead.
Neville trying to calm her told her about the Volturi and the vampire laws, saying that if she drag too much attention, the Volturi will punish her with death. Neville trusted her (because of her ability that wasn´t known yet), and told her about his real intentions when he turned her. She get angry because Neville "destroyed" her life just because he wanted a mate and therefore she killed him. In that moment she leave Sarawak and went to England.
Few years later, she went to Volterra, Italy, to know a little more about the vampire world and the laws. Aro told her that some vampire have gifts and suspect of hers by reading her mind and the events of her past. He told her about his superstitions about her gift. She asked Aro if she can stayed with them few years because she wanted to learn more about the vampires. He agree and she stayed with them 10 years, making Aro and the other members of the Volturi trust her. Aro look her as a close friend and offers her a place in the Volturi, but she refuse because she wants to travel around the world.
In 1983, while she was in United States, she met William, an old vampire. Thanks to her ability to make everybody trust on her, they became friends and little after felt in love each other.
In 2011, they were travelling around South America. They were passing over Cali, a large colombian city, when they found Jaime. Selima wanted to make Jaime be their puppet but she saw that he don´t trust them. She was astonished because it was the first person that didn´t trust her. She suspect that he might have a gift if she transformed him, so she beging telling him all about the vampire world for gaining his trust, even knowing that William didn´t agree with her plan. Jaime was a vampire fan so he asked Selima to turn him, even before she tell him about his future as a vampire.
Selima don´t have a good self-control over her thirst so she made William change his mind about her plans and ask him to turn Jaime.
When Jaime leaves them, she get very angry but William calmed her and told her that Jaime could join them later.
Physical Appearance
Selima is extremely beautiful, even for being a vampire. She have a long straight black hair and burgundy eyes. She have an olive pale skin. She drag attention from everybody because of her beauty and thanks to her gift everybody trust her.
Personality
She like everyone around her do what she want and always want to be the leader. She is impulsive and get angry easy (more if someone do the contrary of what she want). She only show love for her mate William. She love to manipulate people, as she did with Jaime while he was human.
Powers and Abilities
She is extremely beautiful, even for being a vampire.
Aura of Confidence
She make everybody around her trust on her. Its similar to Didyme´s aura of happiness.
Portrayed By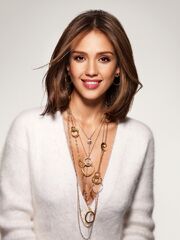 The character of Selima, Neville, Henry, Cecilia, Belansai and John were taken from the movie The Sleeping Dictionary. As well, part of the story.
Jaime
Biography
Early Life
Selima and William where hunting in the city when they saw Jaime, who was with two more friends walking in an alone street. Selima and William went after them and she told them that they can come closer, that they can trust her. The two friends of Jaime go neerly to Selima but Jaime stoped them and told them that they can´t trust in a strangers. When Jaime touched them, they lost they trust in Selima. Selima was stunned because Jaime was the only person that have resist her "aura of confidence", even more because he make her gift don´t work on his friends when he touched them. She was intrigue about Jaime and let them go. She and William follow Jaime all the night in secret until he arrived home.
Selima watched him for a week for know him better, discovering that he was a vampire-fan. That gave her an idea to gain his trust telling him about vampires and later possibly turning him. She ask William if he agree but he said no. She explain him about the possibly gift that Jaime can have if he become a vampire and told him to that they can use him to make a stronger coven. At the end, Selima maked William agree with her plan and told him tha when the moment arrive, he will be the one that turn Jaime.
The next night, Selima went to find Jaime and told him that she and William were vampire. Jaime was very very happy because he finally met a vampire. He asked her to teach him more about their world. Every night, Selima went to Jaime´s house and told him more things about them, even about the Volturi and the laws. One night, she asked him to go with her for watch her hunt, and he agree. He didn´t like that but he kept it in secret because he wanted to become a vampire but he tought it was better if he wait to be asked by Selima.
One week later, Selima arrive to Jaime´s with William and introduced them. She finally offers him to become a vampire, and he very very happy agree. He said to Selima to let him prepare himself one week. She agree and left with William. Jaime beging to say goodbye to everyone, disimulating of course, and prepared himself mentally for the painful transformation.
When Selima arrive the next week, she told William to do it. William went neer Jaime and bite him in the neck. Jaime screame strong because of the indescribable pain. He spend the next three days in a very strong pain because of the venom. When he woke up, he was amazed because of his new eyes and appearence. Before Selima take him to his first hunt, she told him about her superstitions of a very powerful gift, and she was right. When Jaime touched Selima, automaticaly Selima felt that she can trust him, even William felt it (because Jaime, thanks to his gift, was using Selima´s gift and he didn´t know it). When he stoped to touch her, the feeling of trust wears off, letting Selima know that if he touched a vampire that posses a gift, he can use it at will. She told him that and asked if he wasn´t hungry. In that moment he put attention on the pain that he had in his throat. They leave to his first hunt.
When they found a human to fed on, he felt sad and rufeses to kill him. Selima and William were stunned because a normal newborn vampire would have killed him without thinking. They find out that he have an exceptional self-control, even better self-control than William.
He left Selima and William because he wanted to go on his way alone.
Few months later he went to Mexico to find Melissa, his friend in his human life. When they were humans, they make a promise that if anyone of them become a vampire, he or her have to go to find the other and turn him or her. Like that he told her everything that Selima told him and said that she can´t tell anyone about that because of the laws. He asked her if she wanted to kept the promise they made before, and she agree. He told her to prepare herself in a week. He went back to her few days later and eventualy turned her.
They spend few months travelling around Mexico, and then they went back to Colombia. Jaime wanted to turn his human best friend into a vampire, as he did with Melissa. His best friend was Alexandra, an 19 years old girl who was from Switzerland. He couldn't fin her at her house, so he decided to investigate a little more. He found out that Alexandra moved back to Switzerland because she was extremely sad about the disapereance of Jaime.
So Jaime travelled to Fribourg, Switzerland, with Melissa to find Alexandra. He eventualy found her, and told her everything he knew about the vampire world, and offered her the inmortality gift. She decided to accept the gift but asked for one month to arrange everything.
One month later, Jaime went back to Alexandra's house and turned her into a vampire.
After that, they created they're own coven, formed by Jaime as the leader, Alexandra and Melissa.
They began travelling the world for knowing every corner of it.
Physical Appearence
He have a short wavy black hair and red eyes. His skin is very pale.
Personality
He is a little impulsive, open minded and very kind. He hates being alone and enjoy the company of his closest friend. He is very sociable and happy. Even if he feels sorry for every life he take when he hunts, he enjoy hunting. He is very possessive with his two vampire friends, and don't let anybody harm them. He feels sexually attracted by men instead of women (in few words, he is gay).
Powers and Abilities
As a vampire, he have an exceptional self-control like Bella because he was "prepared" to be a vampire before his transformation. He is also very fast, faster than a normal vampire.
Mirror Reflector
When he touch a vampire who posses an special ability, he can use this ability at will over the vampire he is touching or any other one (human, vampire or any other species). This ability allows him to suppress any ability he wants, even without touching the vampire. He can even suppress shields like Bella´s. Like Bella, he have a constant effect over him (no ability works on him).
Alexandra
Biography
Early Life
Alexandra leaves Colombia after the strange disapereance of her best friend jaime. She was very sad so she went back to her family for feeling less sad and have company.
Some months later, Jaime showed up to Alexandra one night and explained everything about his disapereance and the vampire world. He offered her the gift of inmortality, and she accepted but asked for sometime to prepare herself.
Jaime went back the next month and then turned her.
She began travelling around the world with Jaime and Melissa, knowing every corner of it.
Physical Appearence
She has green eyes with some grey on them. She has a long dark brown hair and her skin is very pale. She is not very tall, but is very strong.
Personality
She is very compassive, even if she fed on human. She doesn't like it very much, but she hunt on humans. She is friendly as Jaime, but on the contrary of him, she is very sensitive.
Powers and Abilities
As a vampire, she has an exceptional self-control like Bella because she was "prepared" to be a vampire before her transformation. She is also very strong, a little bit more than a normal vampire.
?
Unknown.
Melissa
Biography
Early Life
She was born in Tapachula, a city located in the south of Mexico. She grew up in a lovely family with her sisters. When she was 18, she met Jaime and they became friends, even if they lived in different countries.
She once met a vampire but he never reveled his identity because of his fear to the Volturi. He just told her about the painful transformation and said that laws exist in the vampire world.
Because of Jaime´s frienship, when William turned him into a vampire, he go to Mexico to find Melissa. He told her everything that he know about the vampire wolrd and then turn her into a vampire.
Physical Appearence
She have a short wavy brown hair and red eyes. Her skin is olive pale.
Personality
She is very friendly and compassionate. She establish friends very easy. She like very much the company of Jaime and Alexandra. She introduce them always as her little brothers. She can give her life for Jaime and Alexandra.
Powers and Abilities
As a vampire, she have an exceptional self-control like Bella because she was "prepared" to be a vampire before her transformation.
Mental Paralysis
She can paralyze a vampire, human or shape-shifter (probably a Children of the Moon too) by entering her/his mind. She can only do it in one target at time (as Jane).
Minor Characters
Philippe
Thomas
Bernard
Antonio
Antonio is one of William's friends. 
Fernando
Fernando is one of William's friends. 
Neville
Neville is the vampire that turned Selima. 
Rosabella
Rosabella is the vampire mate of Antonio. 
Anne
Anne is the vampire mate of Fernando.
Unknown Vampire
He appeared in Melissa's life when she was human, he told her almost nothing about vampires because he was afraid of the Volturi.