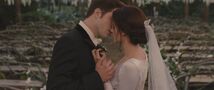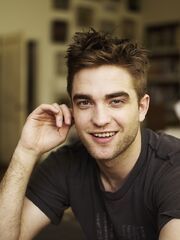 Hey everybody! My name is Lilly and I LOVE TWILIGHT!
Template:Infobox
I first got into Twilight when New Moon came out in theaters and I went to see it and LOVED IT! So I read the books and watched Twilight and loved it even more. I love the Cullens and the werewolves but the Cullens are my favorite. I love both Edward and Jacob but I'm Team Edward. I love Bella. She is amazing.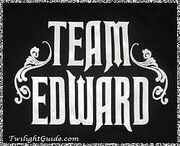 I hate the Volturi. But not Marcus. He is okay. My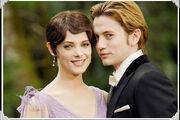 favorite Twilight movie is Eclipse and my favorite Twilight book is Breaking Dawn.
I love Nessie!! She is so cool and I love that Jacob imprinted on her! How perfect was that?! I love Robert Pattinson!
This is the Top Ten Lists I have made: Songs for Bella and Edward's relationship.
Top 10 list:Songs for the Twilight Saga
Top 10 list:Songs to describe Bella and Jacob's relationship
| | |
| --- | --- |
| | This user is on Team Leah. |
| | |
| --- | --- |
| | This user is on Team Charlie. |
| | |
| --- | --- |
| | This user is on Team Billy. |
| | |
| --- | --- |
| | This user is on Team Mike. |
| | |
| --- | --- |
| | This user is on Team Jacob. |
| | |
| --- | --- |
| | This user is on Team Everyone. |
| | |
| --- | --- |
| | This user is on Team Edward. |
| | |
| --- | --- |
| | This user is on Team Carlisle. |
| | |
| --- | --- |
| | This user is on Team Renesmee. |
| | |
| --- | --- |
| | This user is on Team Wolf Pack. |
| | |
| --- | --- |
| | This user is on Team Leah. |
| | |
| --- | --- |
| | This user is on Team Alice. |
| | |
| --- | --- |
| | This user is on Team Neutral. |
| | |
| --- | --- |
| | This user is on Team Switzerland. |
| | |
| --- | --- |
| | This user is on Team Bella. |
| | |
| --- | --- |
| | This user is on Team Rosalie. |
| | |
| --- | --- |
| | This user is on Team Esme. |
| | |
| --- | --- |
| | This user is on Team Emmett. |
| | |
| --- | --- |
| | This user is on Team Jasper. |