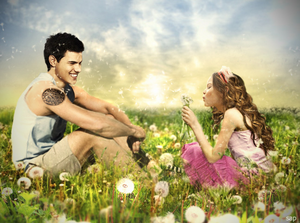 Hello, guys! I'm Lavinyaa! I'm a 12-yrs old girl from Center of Europe, Romania!
Well, I know that I'm starting with the main thing, however here's my answer to the big question. As I answered the big question of The Vampire Diaries(Stefan or Damon? - Damon), I can answer at Jacob or Edward? question! My answer is Jacob. I love Taylor, I love Jake, and I've just realized that thought that I would love Jake to be with Bella, Edward was made for her. She was made for him! So, I will take Jacob, and Bella will take Edward. Fufufu..
My favorite characters: Starting with males
Carlisle
Jacob
maybe Edward or Jasper
| | |
| --- | --- |
| | This user is on Team Carlisle. |
and
Reneesme
Bella
Rosalie
| | |
| --- | --- |
| | This user is on Team Renesmee. |
and couples
Jacob & Reneesme
Edward & Bella
Jacob & Bella
My opinion about SMeyer: She's a pure genius! I want to become a writer too. However, I didn't dreamed anything. And everything is harder, because I have to create everything! It's better to dream everything!
And, as I mentioned above, I love The Vampire Diaries too!