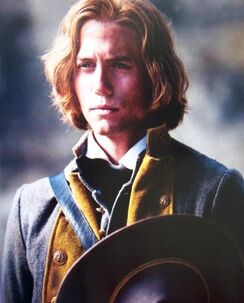 Hello world of Twilight!!!!
Lanamissy here and I'm going to tell you a little bit about me, myself, and I.
I'm just you average college student trying to make it in this crazy world. I have many friends, though only a few who I call "best friends". :D I love to have fun.
Many people think I am a quiet shy, person, but....oh well. I am told that I'm more like a counseler since all my friends come to me with their problems. It sounds crazy...but I love them and I'll do anything for a friend. :)
I love Twilight as well!!!! I have all the books, have seen all the movies, and I have two Twilight sweatshirts. Personally, I'm on Team Jasper...and nothing anyone says will change my mind. :b lol
So, if you have something to say me to, I don't care what it is, give me a message.I'll be happy to talk.
Oh, and here are a few pics of my babies: Little Bear and Lana!!!!!
My favorite pages
Edit
Add links to your favorite pages on the wiki here!
Favorite page #2
Favorite page #3