Samara
Biographical information
Born

April 27,1999

Changed

May 23,2011

Created by
Died

I never Knew I did. Did I?

Alias

Sam
Sammy
SB
Ara
Babez
Barira

Physical description
Species
Gender

Female

Height

5'2

Hair color

Blonde

Eye color

Auburn

Skin color

Pale

Family information
Family members
Special characteristics
Abilities

Manupulating Powers
Vampiric Powers
Werewolves Strength
Emotion Manipulation

Special abilities

Everything's Special about me!

Affiliation
Occupation

Im Born Jobless.

Loyalty
I have an Unhealthy Obsession with that chick of LA and her Hot English boyfriend.Hate them? Bitch you better Fucking run! Hey! Im Samara.You can Call me Krashley,Krash,Sam,or whatever.But I must tell you something about me.Im so wierd and so very selfish! I mean to say that firstly when I joined this Wikia,I was Team Robert.Then afterwards I switched to Team Lautner .And now Im again Team Robert Pattinson .But in the whole I'v now been a 'Krisbian' Team Stewart forever!! And now when Im a Krisbian I feel that Kristen Makes a better couple with Robert ;D THAT'S HOW I'M WIERD ;P
Twilight Series
Okay! Twi-Series takes most of my burden cuz it gains a lot of importance in my life.I Can't imagine my world without Twilight.Im really thankful to
Stephenie Meyer
for her awesome Novel.OMG in one word i can tell im a "Twi-Addict".My Fav.books are
Twilight
,
New Moon
,
Eclipse
,
Breaking Dawn
(LMAO,ALL) and Movies is
Eclipse
.I would also like
Breaking Dawn
if I'd hav watched it.I used to like The Cullens earlier but not now..cuz i came to know that im was absolutely Wrong..Werewolves Rock to the Core.My Story Behind liking
Twilight Series
(Whole Credit Goes to my Frnz)---I wasn't Aware Of
Twilight
Before until I Met My Bestie,She used to read all the Twi-novels and what i used to do was is just poke and disturb her(one of my habits)and she used to convince me 'bout that novel.Then once i thought why not just read the Summary of Twilight,and i found it being really Interesting.From that day on i bought i novels and spent most of my time reading it.It also became my Best Pastime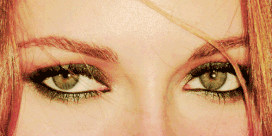 As time passed i saw
Edward Cullen
and then what,i was in love with Edward. but one second that was the starting of "My Being a Twi-Addict".I simply used to hate Taylor Lautner at that time,but...but now i always say'F*** man..Taylor Lautner's sooo Damn Hot'.From that day on Im TEAM
JACOB
! But in the Whole
Kristen Stewart
Rocks to the Core! Krisbian Forever!!!!
Teams
| | |
| --- | --- |
| | This user is on Team Bella. |
Template:Team jacob
| | |
| --- | --- |
| | This user is on Team Renesmee. |
| | |
| --- | --- |
| | This user is on Team Wolf Pack. |
| | |
| --- | --- |
| | This user is on Team Volturi. |
| | |
| --- | --- |
| | This user is on Team Tyler's Van. |
Template:Teams
| | |
| --- | --- |
| | This user is on Team Jasper. |
| | |
| --- | --- |
| | This user is on Team Rosalie. |
| | |
| --- | --- |
| | This user is on Team Emmett. |
| | |
| --- | --- |
| | This user is on Team Carlisle. |
| | |
| --- | --- |
| | This user is on Team Esme. |
| | |
| --- | --- |
| | This user is on Team Seth. |
| | |
| --- | --- |
| | This user is on Team Leah. |
| | |
| --- | --- |
| | This user is on Team Billy. |
| | |
| --- | --- |
| | This user is on Team Charlie. |
| | |
| --- | --- |
| | This user is on Team Victoria. |
| | |
| --- | --- |
| |  This user is on Team Maria. |
| | |
| --- | --- |
| | This user is on Team Jane. |
| | |
| --- | --- |
| | This user is on Team Neutral. |
| | |
| --- | --- |
| | This user is on Team Everyone. |
| | |
| --- | --- |
| | This user is on Team Switzerland. |
==
Favourite Twi-Characters
Okay! So here goes the list of my favourite Twilight Characters...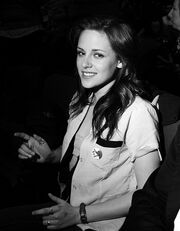 Favourite TV Serials
Vampire Diaries
Glee
i-Carly
Supernatural
Good Luck Charlie
Zeke & Luther
Wizards Of Waverly Place
The Suite Life On Deck
That's so Raven
Dexter
Other Crushes
Hobbies
Getting on Facebook,Twitter,Wikia
Listening Songs (Especially of the Few Mentioned Above)
Playing my Guitar & Keyboard
Reading Novels
Arguing with my Cousins (LoL)
Painting (Im Best in)
Chatting (With my Bestie,like one I know 'K')
Music
Okay! So this is the only Topic I Love Talking about.MUSIC,SONGS...Gosh Im Damn In Love With it,LMAO! My Favourite Songs and their Singers are...
Gym Class Heroes Stereo Hearts
Pitbull Rain Over Me
Katy Perry Firework
Ke$ha Tik-Tok & Your Love is my Drug
Taylor Swift U Belong With me & Love Story
Enrique Iglesias Hero & Escape
Demi Lovato Remember December & La La Land
Selena Gomez Who Says, Tell Me Something I Don't Know, Round and Round, Naturally, Love You Like a Love Song,A Year Without Rain,My Dilemma,Bang Bang Bang & Hit The Lights
​Friends in this Wiki
Choose one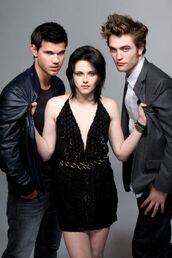 Black Pack or Olympic Coven?
Black Pack
Olympic Coven or Denali Coven? Denali Coven
Robert Pattinson or Taylor Lautner? Taylor Lautner
Chocolate or Ice-Cream?
Chocolate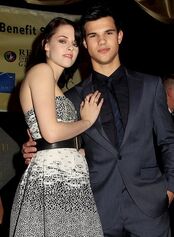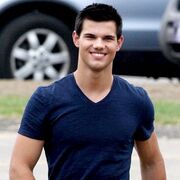 Caramel or Hazelnut? Hazelnut
Ferrero Rocher or Galxy Minis? Galaxy Minis
Ashley Greene or Kristen Stewart? Kristen Stewart
Ke$ha or Katy Perry? Katy Perry
Selena Gomez or Demi Lovato? Hey! That's Really...OKAY Its,Selena Gomez!
Pitbull or Enrique Iglesias? Enrique Iglesias
Justin Bieber or Miley Cyrus? SUCKERS NONE!
Friends or Family? Uhhh...IDK
Facebook or Twitter? Facebook
Wikia or Twitter? Wikia
Post or Tweet? Tweet
Internet or Television? NET
Twilight or Harry Potter? Twilight..obviously
Movies or TV Shows? Umm...Both,Mostly TV Shows
Purple or Pink? Purple
Story Books or Novels? Dude..Novels,Im quite Grown up.
Internet or Phone? Difficult..Surfing Net on Phone,LOL
Singers or Bands? Singers
Watch or Bracelet?
Watch
Clips or Hair Ribbons? Clips,lol
Mum or Dad? Dad ;-)
Jeans or Skirts? Jeans
Blazers or Jackets? Jackets
Hot or Smart? Smart
X-Box or PS3? PS3
Tablet or PSP? Tablet
Sports or Fashion Shows? Sports
Lionel Messi or Cristiano Roanaldo? Too Tough!
School or Home? Kinda weird,but..School
Uploading Pics or Downloading Pics? LOL,Uploading Pics
Love or Friendship? What An Idiotic Question!
Guy Side vs. Girl Side
Okay! So i saw This Stuff in many of my Frnzz Profile & I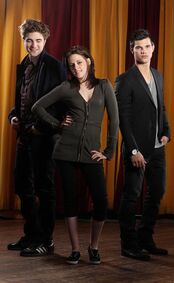 thought to try it.
YOUR GUY SIDE:
You Love Hoodies (Yes)
You Love Jeans (Yess!)
Dogs are Better than Cats (Yup!)
It's Hilarious when people get Hurt (Yeah)
You've Played With or Against Boyz on a Team (Always!!)
Shopping is a Torture (Definetly :P)
Sad Movies Suck (Mostly.)
You Owned an X-Box (Yeh,Recently)
Played with Hotwheel car as a kid (Yup..Yup)
At some Point in time,You want to be a Firefighter (Nah,Neva..)
You Owned a DS,PS2 or Sega (No)
You used to be Obessed with Power Rangers (Yea,Sometimes)
You Watch Sports on T.V (Yes,Football & Cricket!)
Gory Movies are Cool (Nope,For me)
You go to your Dad for Advice (Mostly!)
You Owned like a Trillion Baseball Caps (LOL! Never!)
You like going to Highschool Football games (Yeah! Inspiration.)
You used to collect Footbal/Baseball cards (No)
Baggy Pants are cool to wear (Yesss!)
You love to go Crazy Without Caring of anyone (Yup!!)
Sports are fun (Yup! Always!)
Talk with Food in your mouth (Yea!)
Sleep With Socks at Night (No,They Stink)
YOUR GIRL SIDE:
You Wear Lip Gloss/ Chapstick (No.)
You Wear Eyeliner (Noooo.)
You Wear the colour Pink (Yea)
Go to your Mom for Advice (Sometimes..)
You Consider Cheerleading a Sport (No)
You Hate wearing the colour Black (No,It's Pretty Good)
You Like Hanging out in the Mall (Maybe,sometimes)
You Like Getting Manicures/Pedicures (Yukk..yuk)
You Like wearing jwelery (Never,They SUCK!)
Skirts are a Big part of Your Wardrobe (No! I Guess)
Shopping is one of your Favourite Hobbies (Nope!)
You Were in Gymnastic/Dance (Yea,Once in Dance,Creepy!)
It takes you aroung one or more Hour to shower,Get dressed and make up (No,Not yet)
You Smile a lot more than you Should (Umm...I Prefer Laughing than smiling "LOL" :D)
You have more than 10 Pairs of shoes (Yeah!)
You care about How you look (Yup!)
You like wearing body Spray/Perfume (Yesss!)
You love movies (Few..So-So)
Used to Play with dolls as a kid (Yeah,OVIO)
Like Putting Make-up on someone as a joke (No,There are many other Stuffs)
Like Being a star of everything (Yes!!!)
I WOULD LOVE BEING A GUY! BUT I'M A GIRL :(
Picture Gallery
Krashley♥talk page♥ 18:12, December 16, 2011 (UTC)
The Adorable KRISTEN STEWART!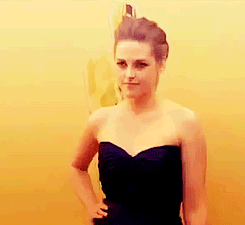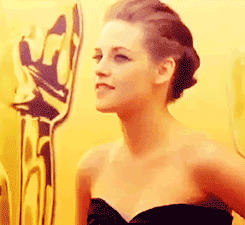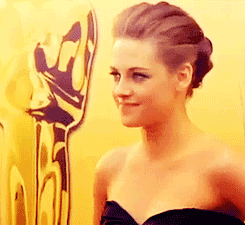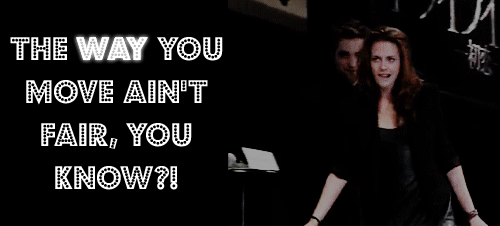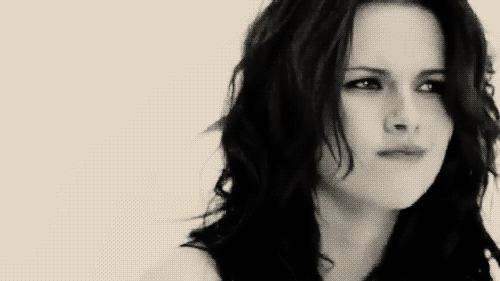 Okay! So,it won't ever matter with me,if you ever call me 'Lesbian of Stewart'! I am a 'Krisbian' anyway.She is pretty,charming,adorable,and all,and all which can't be described in words.On 9th April 1990 God thought to give the Earth some beauty so he made Kristen Stewart,'The Perfectly Aforable one'! And Im so dumb that I came to know about this beauty on January 1,2012. Arghh...but still,2012 has been an Awesome year for me.Kristen's my turning page to my made Heaven. Infact,she herself is my heaven and everything.She owns me and lies within me.My body parts shouts for her.My oesophagus,wind pipe,heart,soul,lungs and everything is speacillay made for her! She has become the centre of my Fucking world.She's my role model,inspiration and my Muse! Forever defending that "CHICK OF L.A"! So be healthy and Fuck Everyone ;)