{{{name}}}
Biographical information
Career
.
|name = Viktor Auren |birthname = Viktor Alexander Kristian Auren |born = June 9, 1993 (1993-06-09) (age 22); in Kokkola, Finland |nationality = Finnish |gender = Male |eyes = Dark brown |hair = *Dark brown
|height = 161cm |family = *Carolina Salmela (husband; 2011-present)
Kristian Auren (son)
John Auren (father)
Christina Frank (mother)
William Auren (brother)
Vilhelm Auren (brother)
Alice McWood (stepmother)
Michael McWood (half-brother)
Robert Auren (grandfather)
Elisabet Auren (grandmother)
|alias = *Viktor
Vikke
Mr. Auren
Viktor Auren
Vik
|Occupation = attorney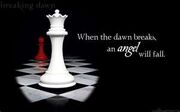 Favorite Twilight Guy:Edward Cullen
Favorite Twilight Girl:Alice Cullen
Favorite Song:all my songz i listened to
Favorite Female Singers:Katy Perry & Beyonce
Favorite Male Singers:Chris Brown & Trey Songz
Favorite Bands:Big Time Rush & Hot Chelle Rae
Favorite Male Rappers:Drake & Lil Wayne
Favorite Female Rapper:Nicki Mianj
Favorite Tv Show:The Vampire Diaries and 10 on top
Favorite Twilight Couples:Alice,Jasper & Bella,Edward
Edward and Bella relatonship and marriage is everyhting you will dream of except or maybe have a vampire boyfriend then husband.Bella's relationship with Jacob Black in new moon was simple,when edward leaves you go to your closest friends name jacob black,but bella did the wrong thing because while edward was away jacob caught feelings for bella but bella didnt feel that way.tso they broke up their "friendship" i new moon.Edward comes back in eclipse to marry bella to get turn into a vampire.in Breaking Dawn bella dreams came true with a child name rensmee cullen.
Alice and Jasper is like a thing.alice doesnt go anywhere without jasper and jasper doesnt go anywhere without alice school,anywhere.in eclipse at the graduation alice and jas

per was sitting by each yeas was edward and bella also.Edward and Bella is perfect for each other so is alice and jasper.Each other makes each other life a perfect place and makes them want to be a better person.