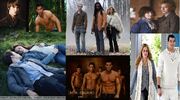 About me
Template:InfoboxHi! My name is Jordan Farrell. I am a massive Twilight FAN, but not quite a Twihard. I have seen Eclipse twice and enjoyed it both times. It appeared to get even better the second time. I have written an alternate ending to New Moon, and began to write my own sequel until i realised i should try something else.
My favorite pages
Favorite People
I like:
Favourite Picture
Edward and Bella
I like this pair because we hear the most about it. It is the idea of true love that we all seek.
Jacob and Bella
I like this relationship because it is the relation between me and my would be girl-friend. (Also Taylor Lautner is Hot).
Alice and Jasper
I like this relationship because i just saw eclipse and it is cool to watch and very romantic.