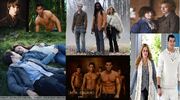 {{{name}}}
Biographical information
Career
.
|name = Viktor Auren |birthname = Viktor Alexander Kristian Auren |born = June 9, 1993 (1993-06-09) (age 22); in Kokkola, Finland |nationality = Finnish |gender = Male |eyes = Dark brown |hair = *Dark brown
|height = 161cm |family = *Carolina Salmela (husband; 2011-present)
Kristian Auren (son)
John Auren (father)
Christina Frank (mother)
William Auren (brother)
Vilhelm Auren (brother)
Alice McWood (stepmother)
Michael McWood (half-brother)
Robert Auren (grandfather)
Elisabet Auren (grandmother)
|alias = *Viktor
Vikke
Mr. Auren
Viktor Auren
Vik
|Occupation = attorneyHi! My name is Jordan Farrell. I am a massive Twilight FAN, but not quite a Twihard. I have seen Eclipse twice and enjoyed it both times. It appeared to get even better the second time. I have written an alternate ending to New Moon, and began to write my own sequel until i realised i should try something else.
My favorite pages
Edit
Favorite People
Edit
I like:
Favourite Picture
Edit
Edward and Bella

Edit
I like this pair because we hear the most about it. It is the idea of true love that we all seek.
Jacob and BellaEdit
I like this relationship because it is the relation between me and my would be girl-friend. (Also Taylor Lautner is Hot).
Alice and Jasper
Edit
I like this relationship because i just saw eclipse and it is cool to watch and very romantic.