isabella
Biographical information
Born

300 ad

Changed

287 ad

Created by

Aro

Alias

.bells .izzy .mini ninja .titch

Physical description
Species

vampire

Gender

girl

Height

4ft9

Hair color

milky blonde

Eye color

crystle blue

Skin color

pale

Family information
Family members

.alec (husband) .Jane (sister in law) .Aro (father) .sulpicia (mother) .daniel(brother)

Special characteristics
Abilities

telepathy (moving objects with the mind)creating illusions. basic vampire stuff

Affiliation
Occupation

volturi daughter

Loyalty

volturi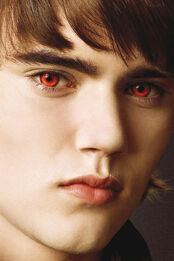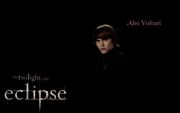 Heya Baked patata!
Edit
Hello, my names libbie. I am a close relative to cameron (i had to edit about who i was because Cameron told on me! My mom was not impressed.) I am 15 and I live in Ottowa Canada and my fave characters in twilight are the volturi. I LOVE anyone who is team Volturi! I have been on this wikia for about 2 years :).
I love love love Alec he is my fave character! :) i love emmet to he is real funny
| | |
| --- | --- |
| | This user is on Team Edward. |
:)