{{{name}}}
Biographical information
Career
.
|name = Viktor Auren |birthname = Viktor Alexander Kristian Auren |born = June 9, 1993 (1993-06-09) (age 22); in Kokkola, Finland |nationality = Finnish |gender = Male |eyes = Dark brown |hair = *Dark brown
|height = 161cm |family = *Carolina Salmela (husband; 2011-present)
Kristian Auren (son)
John Auren (father)
Christina Frank (mother)
William Auren (brother)
Vilhelm Auren (brother)
Alice McWood (stepmother)
Michael McWood (half-brother)
Robert Auren (grandfather)
Elisabet Auren (grandmother)
|alias = *Viktor
Vikke
Mr. Auren
Viktor Auren
Vik
|Occupation = attorney
Hi my name is T.C and I love The Twilight Saga!!! I am a complete Twilight fanatic. I love Jacob Black and I think that Seth Clearwater is really cute! I also think that it is really sweet that Bella and Edward got married and had a baby called Renesmee. and its even sweeter becuase Jacob imprinted on Renesmee. I think that Leah Clearwater needs to have a happy ending and I think it would be sweet if she and Collin Littlesea got together as he thinks that she is the most beautiful girl in the world. I also think that it would be cute if Seth Clearwater found someone to imprint on and then they would all be really happy. My favourite Twilight Saga book : is Breaking Dawn. And my favourite film so far is Breaking Dawn Part 1, and I love it so, so, so much. T.C x Feel free to leave any messages on my talk page !!!

My favorite pages
Edit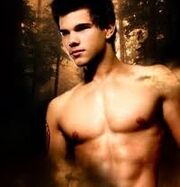 Things I like to do:
Edit
Facebook
Edit this wikia
Tweet
Sing
Dance
Draw
Write alternative endings to books
And much more
| | |
| --- | --- |
| | This user is on Team Jacob. |
| | |
| --- | --- |
| | This user is on Team Alice. |
| | |
| --- | --- |
| | This user is on Team Esme. |
| | |
| --- | --- |
| | This user is on Team Emmett. |
| | |
| --- | --- |
| | This user is on Team Seth. |
| | |
| --- | --- |
| | This user is on Team Everyone. |
| | |
| --- | --- |
| | This user is on Team Renesmee. |
| | |
| --- | --- |
| | This user is on Team Wolf Pack. |
| | |
| --- | --- |
| | This user is on Team Jella. |
| | |
| --- | --- |
| | This user is on Team Bella's truck. |
| | |
| --- | --- |
| | This user is on Team Carmen. |
The CullensEdit
Carlisle Cullen:Edit
In 1663 Carlisle's father an Anglican pastor grew old and Carlisle took over for him. While leading a vampire hunt he was bitten by a weak and thirsty vampire from the London sewers. He hid under a pile of rotten potatoes during his transformation. He lived with the Volturi before beginning his family with his first son Edward as he wanted a companion due to lonliness.
Edward Anthony Masen: Edit
In 1918 at the age of 17 Edward's family where infected with Spanish Influenza. His father died in the first wave and he also nearly died. But his mother begged Carlisle (who was working at the hospital they were in) to save him so Carlisle took Edward to his home and bit him. Later on they realized that Edward could hear people's thoughts Edward is a brilliant pianist as he took lessons from an early age. He also has learnt many languages read lots of books and practised many science's.
Esme Anne Platt: Edit
In 1919 Esme married forgetting about her dream of becoming a teacher but her marriage was abusive. It was fine when her husband left for World War 1. When he returned Esme found out she was pregnant. Esme fled to Ashland and posed as a war widow and became a schoolteacher. When her baby died of lung fever. Esme jumped of a cliff. Carlisle found her and bit her Esme did not mind as she liked Carlisle after mmeeting him when she was 16. Esme was changed in 1921.
Rosalie Lillian Hale: Edit
In 1933 Rosalie was engaged to Royce King the most eligable batchelor in town. His father owned the local bank her father worked at. One night Rosalie was walking back from her friend Vera's when she saw a group of drunk men one was Royce. They assaulted her and left her to die. Carlisle found her and and changed her, she killed her attackers but did not drink their blood she was repulsed at having a part of them inside of her. She later had Emmett changed by Carlisle because he looked like her friend Vera's son Henry.
Emmett McCarty Cullen: In 1935 Emmett lived in Tennessee, part of a large Scotch-Irish family. Emmett was part of a crowd of men that drank, gambled and womanized but he was always a help to his family. He was an excellent hunter and woodsman and his family was always supplied with game. In 1935 when Emmett was hunting he was attacked by a black bear, he then thought he heard 2 of them fighting. Rosalie had saved him and took him to Carlisle she ran for around 300 miles. When he was bit he wanted to given something to his family so he left them a bag of money. Emmett found it hard to deal with the diet of the Cullen's causing them to move often.