| | |
| --- | --- |
| | This user is on Team Edward. |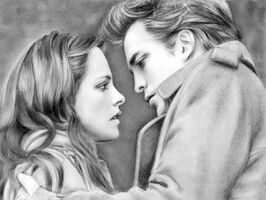 Name Is ᎪᏞᏞᎩᏚᎪ.
I ♥ Twilight.

I ♥ Sorority Life.

I ♥ Ben & Jerry's Chunky Monkey.

I ♥ Listening to songs.

I ♥ My Guitar and Piano.

I ♥ My School so much.

I ♥ Mexicanovelas.

I ♥ Koreanovelas.

I ♥ My Family.

I ♥ My Friends.

I ♥ Fashion.

I ♥ Robert Pattinson.

I ♥ Justin Bieber.

I ♥ JONAS.

I ♥ Hannah Montana.

I ♥ Suite Life on Deck.

I ♥ Sonny with a Chance.

I ♥ Phil of the Future.

I ♥ Demi Lovato.

I ♥ Selena Gomez.

I ♥ Miley Cyrus.

I ♥ The Jonas Brothers.

I ♥ The Disney's Friends For A Change.
I'm still an elementary student. Living and studying in Kuwait, but I'm from the Philippines. I'm addicted to Twilight, and my motto is "I run with vampires". I like playing Sorority Life in Facebook. I'm the Apple of my Daddy's eye, I grew up as a Daddy's Little Girl. I like watching movies, and I love the Internet. I mostly talk about my friends, I talk about how great they are. I am very close to my Mom, I always talk to her about my secrets. I have so many close friends. I mostly get what I want. I don't like early relationships and I don't like people who adds me as a friend in Facebook and asks if I have a boyfriend, I'm still young! I'm a Filipino-Muslim and I am not ashamed of that. I like holidays and vacations, and I like going to so many places with my family. I like talking to my friends, and I know a lot of my friends' secrets even though we aren't very close to each other. I can spill a secret out of my friends mouth easily even though they won't tell it, I can even spill they're secrets in chat! I love my friends so much. And every time I go to school, it's not the learning I like, it's the bonding with my friends and classmates that I like. I like watching videos in YouTube. I also like reading books such as novels, schoolbooks etc. I love, love fashion, I like mixing my clothes and find the look that I like. I like reading the Archie Comics, in fact I get so many for my birthday. My favorite celebrities are Robert Pattinson, Kellan Lutz, Jackson Rathbone, Nikki Reed, Ashley Greene, Elizabeth Reaser, Peter Facinelli, Kristen Stewart and Taylor Lautner. I mostly know so much about Hollywood. I like chatting with my friends through Yahoo! Messenger. The love of my life is Twilight, I got the books, and I also got the copy of the books in my laptop. Twilight is so important to me, that every time my Mom wants to buy me something she knows that my favorite theme is Twilight.
You can follow me through Twitter, Multiply, Facebook, Friendster and YouTube.
I'M TEAM EDWARD AND I'M PROUD TO BE A TWIHARD!